Ozzy Osbourne's next album will feature members of Metallica & Foo Fighters
Publish Date

Monday, 21 December 2020, 8:46AM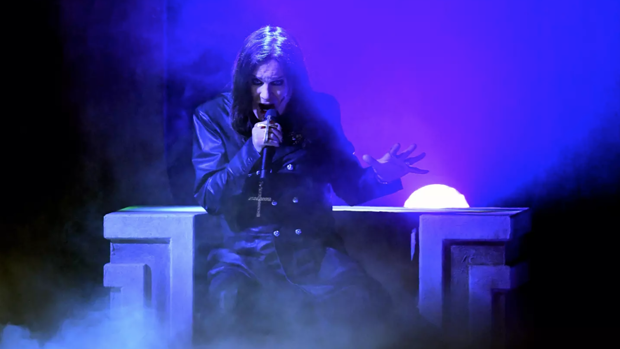 Ozzy Osbourne's next studio album — his thirteenth — is at about the "halfway" point in its production and it seems the Prince of Darkness is continuing his strategy of recruiting his famous friends in the effort.
Ozzy's acclaimed 12th solo album, Ordinary Man, which arrived this past February, featured Red Hot Chili Peppers drummer Chad Smith and Guns N' Roses bassist Duff McKagan on every track, plus several appearances by Slash and one feature from Ozzy's close friend Elton John.
Producer/guitarist Andrew Watt revealed details on a few of the special guests in a recent conversation with Guitar World.
"There's a bunch of people involved," Watt confirmed. "I can't say for sure until the end, but I started doing a bunch of basic tracks with Chad and Robert Trujillo [Metallica], who used to play in Ozzy's band. And Taylor Hawkins also came in and played a bunch on the record as well."
Trujillo played bass for Ozzy from 1996 until he joined Metallica in 2003.
Watt hinted that drum duties this time around will be split evenly between Smith and Hawkins.
"I think it's so cool for a rock fan to be able to listen to half an album with Chad Smith on drums, and then you flip it over and you get to hear Taylor Hawkins," he said.
When the album will be completed is still unclear, even to its producer. Watt noted that he and the Prince of Darkness are taking more time on this record than they did on Ordinary Man, which was mostly written in just a few days.
COVID-19 concerns have also been a complication, limiting the number of people permitted in the studio at any given time and when work can take place.
Ozzy's family has endured several COVID scares since September, forcing things to shut down around the house. Sharon Osbourne revealed earlier this week that she had tested positive for the virus, was self-isolating and doing well.
This article was first published on iheart.com and is republished here with permission