Ozzy Osbourne to celebrate 'No More Tears' anniversary with deluxe edition
Publish Date

Wednesday, 4 August 2021, 8:52AM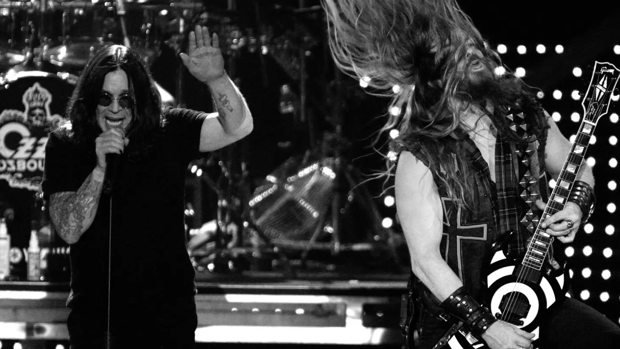 Ozzy Osbourne will mark 30 years since his classic No More Tears solo album with an expanded deluxe reissue of the record coming next month.
No More Tears earned Ozzy four Top 10 singles, including the title track, "Time After Time," "Road to Nowhere" and "Mama, I'm Coming Home." The live version of "I Don't Want to Change the World" won a Grammy award in 1994 for Best Metal Performance.
"I have a lot of great memories of making the album," Ozzy says. "We worked hard on the record with John Purdell and Duane Baron, who became extra two members of the band. Before we went into the studio, we discussed what we were going to do — everything was planned. It's so nice when you get a producer who's more like a part of the band than them saying, 'Nah, you do it this way.' Because we write them and when you write the songs, you have a mental picture of how you think you want it to sound.
"Sometimes you're surprised for the better, but other times you're disappointed, but John and Duane did an extraordinary job on the album. It was really, really well done. Every song was worked on for a long time and we spent extra time trying to get things right. But there was also lots of goofing around and we had a good time making it. And [guitarist Zakk Wylde's] playing on it is spectacular."
While No More Tears was principally written by Ozzy, Wylde and drummer Randy Castillo, the album also features a number of collaborations, like the four tracks co-written with Motörhead legend Lemmy Kilmister, including "I Don't Want to Change the World" and "Mama, I'm Coming Home."
Wylde says No More Tears — his second Ozzy album — was when he settled into his role in the band and built chemistry with Ozzy as a writing partner.
"Whatever you're hearing on the record is pretty much first thing [Ozzy] started singing that naturally came out of him, that he started hearing in his head. Which is amazing," Wylde recalled. "My love for him and admiration for him has just gotten even stronger and bigger over the years. It's bigger than the music."
The expanded digital version of No More Tears arrives September 17.