Ozzy Osbourne "relieved" after getting first dose of COVID-19 vaccine
Publish Date

Monday, 15 February 2021, 11:47AM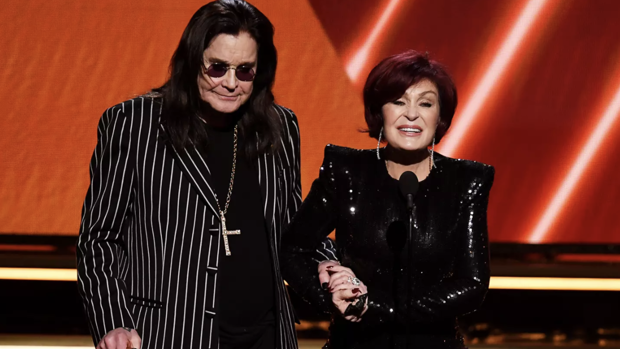 Ozzy Osbourne received his first dose of the coronavirus vaccine this week.
The Prince of Darkness revealed the news Friday morning during a Valentine's Day-themed appearance alongside his wife Sharon Osbourne on the U.K. talk show Loose Women.
When asked if he'd gotten his first dose yet, Ozzy replied, "Of course," prompting Sharon to clarify that the Rock and Roll Hall of Famer just got the shot a day earlier.
Ozzy added that he was "relieved" to have begun the inoculation process. (The COVID-19 vaccine requires two doses, administered about 28 days apart.)
"It felt like I was being stabbed," he added. "My arm was hurting yesterday but I'm glad I got it, you know?"
Ozzy, now 72, has been stuck at home for going on two years after enduring a battery of serious health issues — including pneumonia, for which he was hospitalized, in 2019 — that put him in a high-risk category for COVID-19.
Ozzy and Sharon were forced to isolate separately at home several times last year as family members — including their two-year-old granddaughter — and employees tested positive for the virus.
Sharon herself was briefly hospitalized with COVID-19 this past December and was still dealing with after-effects of the disease weeks after recovering.
To the relief of family members, friends and fans, Ozzy has stayed healthy despite the virus's proximity to him. He's continued to rehab from neck surgery, write a new album and aim for an eventual return to the stage.
Sharon, 68, is scheduled to get her first dose of the vaccine in a couple of weeks, she said.
This article was first published on iheart.com and is republished here with permission