Original Metallica bassist unearths band's old business cards
Publish Date

Thursday, 21 January 2021, 8:48AM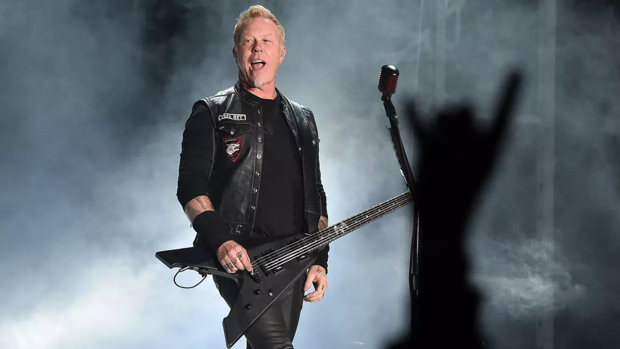 Original Metallica bassist Ron McGovney recently dug up a fun piece of heavy metal history — one of the band's old business cards.
McGovney, a childhood friend of James Hetfield, joined Metallica in 1982 as a favor, until the band could find a more committed bassist. He shared a photo of the business card and some background on it recently via Twitter.
The card is emblazoned with Metallica's iconic logo above the words "Power Metal," the title of the band's first demo tape and a phone number, which McGovney confirmed belonged to him from 1979 - 1987.
While Hetfield designed the logo, McGovney made the band's business cards and sent them along with demos to club promoters.
By late-1982, McGovney gave up his role in the band to Cliff Burton, whom he admitted in a 2018 conversation on the Talk Is Jericho podcast was a much better fit with Hetfield, Lars Ulrich and then-lead guitarist Dave Mustaine.
McGovney has maintained over the years that he has no regrets about leaving Metallica when he did. He says he was less enthusiastic about thrash metal than the rest of the band at the time, and he had no aspirations of being a professional musician; he was focusing on his career as a mechanic.
In the Jericho interview, McGovney recalled feeling a sense of relief when he met Burton, knowing that the bassist was a perfect fit for Metallica.
"I thought he was awesome, too," McGovney said of Burton. "He's doing stuff [on the bass] that I could never do."
Despite their mutual split int he early-'80s, Metallica and McGovney remained friends over the years, with McGovney greeting the band whenever they played his hometown.
This article was first published on iheart.com and is republished here with permission