Oasis fans who lip sync "Wonderwall" can be featured in a special video
Publish Date

Sunday, 13 September 2020, 10:04AM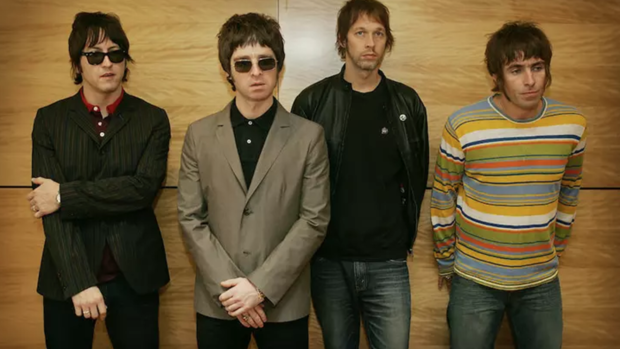 Oasis' '(What's The Story) Morning Glory?' is turning 25 next month, and to celebrate Big Brother Recordings is pressing limited-edition vinyl of the band's seminal sophomore album — available in double silver-colored and picture disc on heavyweight vinyl — with all tracks remastered. But that's not the only thing in the works for the anniversary.
On Friday (September 11), the band's Instagram account launched the "Wonderwall Lip Sync Challenge," urging fans to give their best Liam Gallagher impression with the chance to be featured in a special anniversary video.
"'Today is gonna be the day…' you take part in the official #WonderwallLipSyncChallenge and showcase your creativity and 90's vibes!" the announcement post reads, alongside photos of handwritten lyrics. "Upload your videos by 12pm Thurs 17th Sept from the link in bio to be in with a chance of featuring in a special anniversary video. Make sure you share your behind the scenes here tagging #morningglory25"
The band's social media channels also encourage fans to use the #morningglory25 hashtag to share memories, photos, and videos from that era and promise more "special celebratory activity" in the coming month.
(What's The Story) Morning Glory officially turns 25 on October 2. Upload your "Wonderwall" lip sync videos HERE and see the band's announcement below.
This article was first published on iheart.com and is republished here with permission