Nursing Home residents and staff recreate iconic album covers
Publish Date

Monday, 13 July 2020, 8:46AM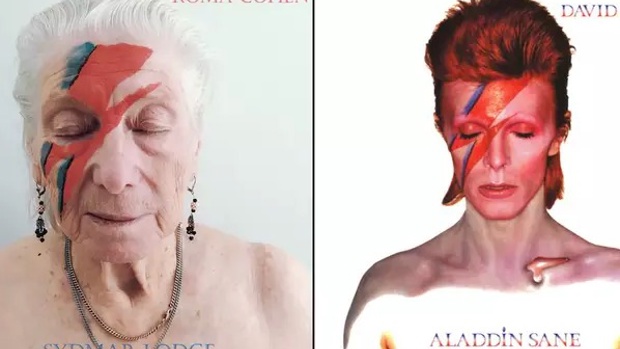 Sydmar Lodge Care Home residents in Edgware, England have been on lockdown for four months and counting, and they're finding delightfully creative ways to pass the time.
On Friday (July 10), the nursing home's entertainment manager Robert Speker shared a series of tweets showcasing residents and carers recreating iconic album covers that run the gamut from David Bowie's Aladdin Sane to Taylor Swift's 1989. There's Vera 93, recreating Adele's 21 artwork and Sheila Solomons swinging her cane around in a reimagining of The Clash's London Calling, called Sydmar Calling. There's even a resident who replicated blink-182's risque Enema of the State cover, butterfly tattoo and all.
Other album art recreations include Bruce Springsteen's Born in the USA, Queen's II, Elvis Presley's self-titled, Michael Jackson's Bad, Johnny Cash's Cash, and Madonna's True Blue.
See Speker's full Twitter thread below.
This isn't the only joyful project that's come out of quarantine in the UK recently. A few weeks ago, emergency workers from the North West Ambulance Service shared a cover of the Foo Fighters' "Times Like These" during a fundraiser to raise money for local community members and healthcare workers who have been hit hard by the COVID-19 pandemic. They were inspired by the star-studded ensemble that sang the song for BBC back in April.

This article was first published on iheart.com and is republished here with permission
Take your Radio, Podcasts and Music with you