Noel Gallagher would consider Oasis reunion with a hologram of Liam
Publish Date

Tuesday, 28 September 2021, 7:57AM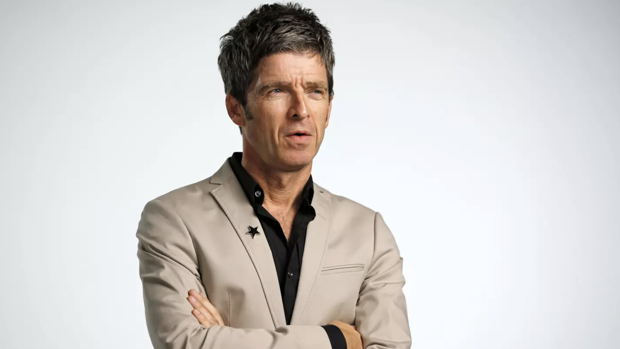 Noel Gallagher isn't budging from his stance against an Oasis reunion in the flesh, but he says he could be persuaded to perform with a hologram of his estranged younger brother Liam Gallagher.
Noel was asked in a recent BBC radio interview about comments he made in 2016 about Oasis' breakup. At the time he joked that he might reform the band but with a hologram version of Liam fronting it, "like Tupac at Coachella."
Hologram technology has come a long way in five years, and Noel was asked again if he might consider something of the sort. Never one to turn down a chance to slight his brother publicly, Noel doubled down.
"I did say that once, right? In the press that I was gonna stage a concert with holograms, and I think Liam took it seriously. ...Liam is a hologram anyway," Noel said. "I don't know if people that, that he's not actually real. ...But yeah, of course I'd do it. If anything ever changes, trust me, he would be the first to let people know about it."
While both Gallaghers have gone on to hugely successful solo careers, Liam has in recent years made repeated calls for an Oasis reunion. Noel has been both unpersuaded by his brother, and seemingly unconvinced that the statements are genuine.
Early last year, not long after Liam claimed Noel had turned down a £100 million offer for an Oasis reunion, Noel countered, suggesting his brother was simply manipulating the media to promote his latest single.
The true extent of the rift between the brothers remains unclear. Both Gallaghers clearly enjoy playing up their sibling rivalry in the press, but they also remain close with their mother Peggy.
In a series of uncharacteristically genuine messages around Christmastime in 2018, Liam said that he and Noel were "all good again" and that he looked forward to seeing the whole family over the holidays.
This past winter, news broke that Liam and Noel had quietly partnered on a "motion picture production" venture. The brothers co-produced a forthcoming documentary, Oasis Knebworth 1996, although they've been reluctant to reveal how closely they worked together on the project.
The 30th anniversary of Oasis' first-ever live performance was this past August.
Take your Radio, Podcasts and Music with you