Nirvana's Krist Novoselic reflects on Kurt Cobain's connection with fans
Publish Date

Monday, 7 December 2020, 9:40AM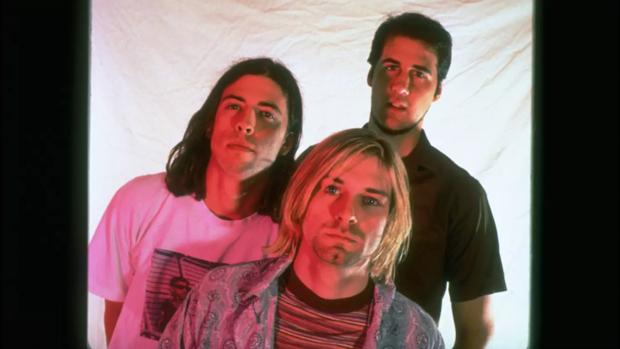 There's no doubt that Nirvana is one of the most influential bands of the 20th century, but it's still something that amazes bassist Krist Novoselic.
"I still get fan mail and when I used to go out in public, people would tell me how Nirvana changed their lives," he recalled during a recent interview with SPIN. "Something about the music just connects with people, and it's very personal to this day. It's not really up to me to define what that connection is because it's literally on a case-by-case basis. It's the energy and the honesty. Kurt [Cobain] would say 'I like cryptic lyrics' and he'd say that he wasn't really out for big messages or anything. But that left it open for interpretation and maybe that's one of the keys to how individuals connect with it."
Seattle's Museum of Pop Culture has an exhibit dedicated to the trio that pioneered grunge, and Novoselic has been in awe the few times he's visited. "God it weighs on me. Like, it's my life, right?" he said. "It's Nirvana Disneyland."
This connection fans have with their music is something the bassist thinks Cobain would appreciate if he were still alive. "He had a big heart and he was a sweetheart.," Novoselic said. "He could connect and empathize with people. Those kinds of things would affect him. But he had this voice inside of him that could speak and keep speaking. There's so many people that make that connection and it's just an amazing talent."
When asked to predict what may have happened if Cobain were still alive, Novoselic admitted "You just don't know."
"Dave is making heavy rock, I'm doing this country, Americana rock," he continued. "That really doesn't matter — the tragedy is that Kurt died so young and was a sweetheart person and is very missed."
Earlier this year, Novoselic recalled how he coped with Cobain's untimely passing. "I took a long time. It was so traumatic. I was depressed from it. It had terrible effects," he said at the time. "I had other things in my life at that point that held me back, too. But in the end, time healed it and you end up dealing with it. Then, eventually, you come to terms with things… but I don't know, really. You just have to try to be positive."
This article was first published on iheart.com and is republished here with permission