Nirvana's "Bleach" gets a red cassette reissue for Valentine's Day
Publish Date

Monday, 18 January 2021, 4:22PM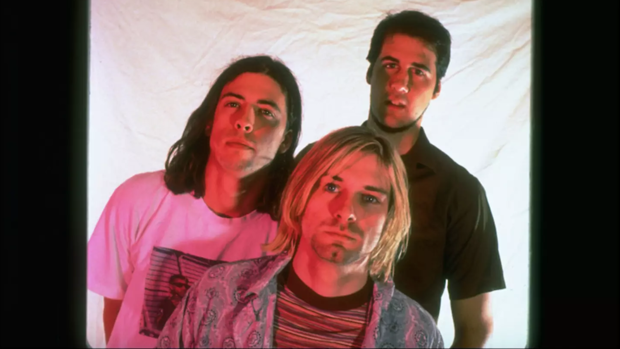 What better way to show a Nirvana fan you love them on than by gifting a collectible item? Valentine's Day is just around the corner, and Tapehead City is celebrating by reissuing the trio's debut album Bleach as a limited-edition "Love Buzz" red cassette in honor of their first single of the same name.
"'Bleach' was the debut album from Nirvana released on June 15, 1989, by Sub Pop records and Love Buzz was their first single," the tape's description reads. "Kurt Cobain died 27 years ago at age 27. In homage of Kurt and this historic album we bring you Nirvana 'Bleach' Love Buzz red edition for Valentine's Day (FEB 14 2021). Limited to 500 copies, exclusively available at Tapehead City!"
Get more info HERE and see Tapehead City's announcement post on Instagram below.
Dave Grohl recently opened up about a recurring dream he's had for the past 24 years that stars Cobain.
"I still have dreams that we're in Nirvana, that we're still a band," he recalled during an interview. "I still dream there's an empty arena waiting for us to play, but I don't sit down at home and run through 'Smells Like Teen Spirit' by myself. It's just a reminder that the person who is responsible for those beautiful songs is no longer with us. It's bittersweet."
"Kurt just appears – like he's been in hiding. We look at him and go,​ 'What the f***?! Where have you been?'" he continued. "And we've got a gig in an hour, and I get this feeling, like,​ 'Oh my gosh, I get to play these songs again.'"
This article was first published on iheart.com and is republished here with permission