Nikki Sixx thinks Pearl Jam is "one of the most boring bands in history"
Publish Date

Tuesday, 8 February 2022, 8:19PM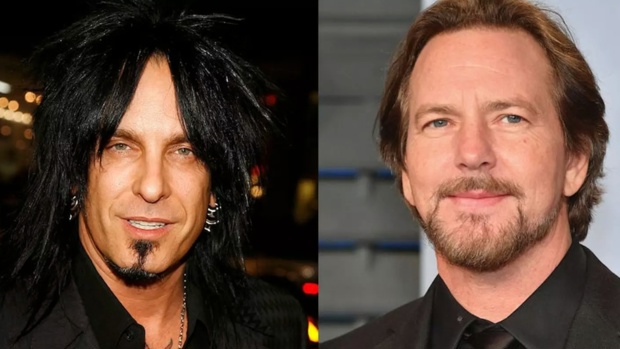 During a recent interview with the New York Times, Eddie Vedder recalled his time working at a club in San Diego, where he helped load in bands' gear.
"I'd end up being at shows that I wouldn't have chosen to go to – bands that monopolized late-'80s MTV," he said. "The metal bands that – I'm trying to be nice – I despised. 'Girls, Girls, Girls' and Mötley Crüe: f**k you. I hated it. I hated how it made the fellas look. I hated how it made the women look. It felt so vacuous."
Mötley Crüe bassist Nikki Sixx didn't take kindly to the Pearl Jam frontman's criticism and took a swing at his band on Twitter.
"Made me laugh today reading how much the singer in Pearl Jam hated @MotleyCrue," he wrote. "Now considering that they're one of the most boring bands in history it's kind of a compliment isn't it?"
See Sixx's tweet below.
Last month, Vedder revealed that Pearl Jam was planning to record a new album with producer Andrew Watt.
Meanwhile, Sixx recently said he would be open to recording one last Mötley Crüe album, but only under certain conditions.
"Live off the floor? Old school? Raw and dirty? Bob Rock?" Sixx said. "Count me in."
Take your Radio, Podcasts and Music with you