New ZZ Top album will include Bass, Vocals from late-Dusty Hill
Publish Date

Wednesday, 4 August 2021, 8:50AM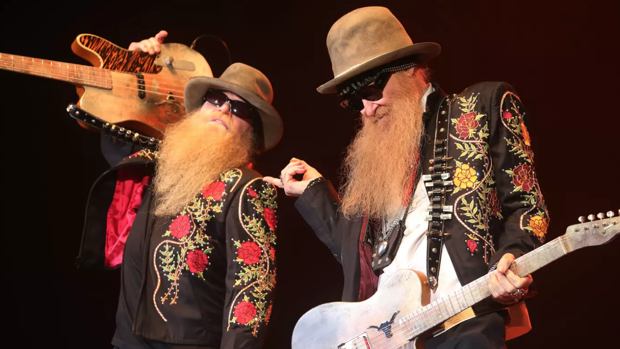 Late-ZZ Top bassist/vocalist Dusty Hill did a significant amount of recording for the band's forthcoming album earlier this year.
ZZ Top guitarist/vocalist Billy Gibbons tells Variety that Dusty didn't finish everything, but he did enough that the band can ensure his presence will be felt on the new album. The band has "got a couple of things [with Dusty singing lead] that'll make sense," he added.
Dusty joined forces with Gibbons and drummer Frank Beard in ZZ Top in 1969. Together, the trio was the longest continuously active musical group in history. Dusty passed away in his sleep last week at age 72, days after leaving ZZ Top's 50th anniversary tour to address a broken hip.
ZZ Top canceled its scheduled concert the night of Dusty's passing, but picked it up a couple days later with the appropriately-bearded Elwood Francis (the band's longtime guitar tech) on bass, per Dusty's wishes.
The new ZZ Top album — the band's first studio offering since 2012 — was expected to arrive late this year. It's unclear how Dusty's passing will affect the timeline.
Gibbons admits to "the waterworks coming and going" since Dusty passed, but he says he's also felt a sense of relief, knowing that Dusty persevered on tour over the years through numerous health issues and was in significant pain when he left the band's tour to see a doctor.