Mike Shinoda regrets making Linkin Park's "Papercut" video
Publish Date

Tuesday, 6 October 2020, 9:59AM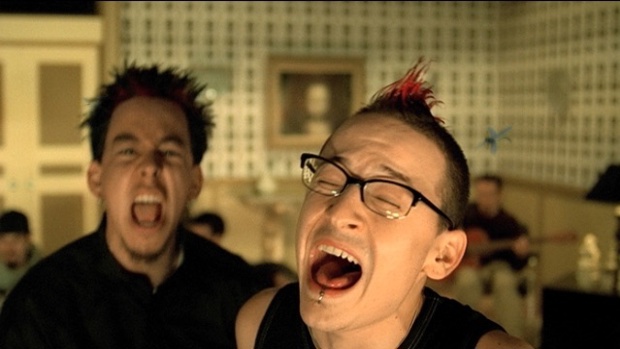 In just a couple weeks, Linkin Park's Hybrid Theory officially turns 20, and to celebrate Mike Shinoda teamed up with Kerrang! to give track by track commentary every day leading up to the anniversary. The first entry, of course, is the album's opener "Papercut."
After giving some background information on how the track was made (fun fact: the beat was influenced by Timbaland), Shinoda confessed that he's not a fan of the music video. "The only thing about that song that didn't age well, in retrospect, is the video," he said with a laugh. "If you watch the video, I'm sorry, I don't know what we were doing."
For those who need a refresher, the visuals show the band members performing in an upscale room that shares a wall with a dark, rundown space, and Chester Bennington's wearing quite the memorable outfit.
"I remember Chester showing up in all-plaid, a whole plaid outfit on, and I was thinking 'That's a very weird choice,'" Shinoda said with a smile, reflecting on the shoot. "It was the type of thing where you have to choose your battles because at that point there was so much on the line, we were just breaking, and there were minor disagreements on things all the time, so I wasn't about to get into a conversation with him about the outfit when we're just trying to shoot a great video."
As the video progresses, a chrysalis forms in the creepy room and bursts with hundreds of dragonflies, referencing the album art. The evil energy tries to push its way through the walls, while the bugs fly in the band members' faces.
"The special effects are goofy," Shinoda continued. "It's not a terrible video, I think we've made worse, but when I watch it now, I look like a f**king idiot and I don't know what's going on [laughs]."
Watch the "Papercut" video and see Shinoda's commentary below.
This article was first published on iheart.com and is republished here with permission