Mike Shinoda reflects on writing "In The End"
Publish Date

Monday, 13 July 2020, 3:08PM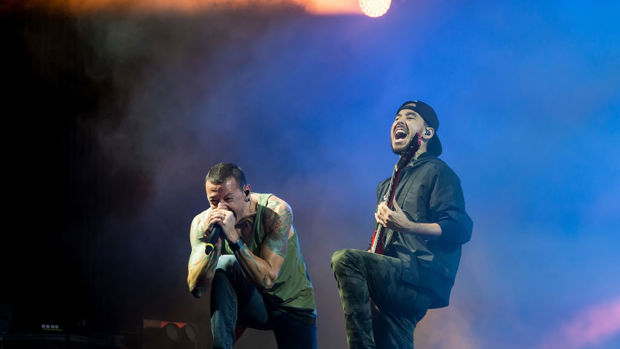 Mike Shinoda may have just released a solo album and made a presidential bid, but that didn't stop the Linkin Park cofounder from taking some time to reflect on "In The End" after the iconic video reached 1 billion views on YouTube last week.
Shinoda chatted with RockSound about the making of the track. "We were rehearsing in this little room in Hollywood, and when I say Hollywood it was the grossest part of Hollywood…and that was the place where we found a rehearsal room that we could afford," he recalled. "And we were working on our show and our songs there and I decided to stay overnight in that building, and I wrote 'In The End.' I think Rob Bourdon was the first one to show up next day for rehearsal and I played it for him and he was freaking out."
"There's a weird battle with hopelessness and the ephemeral nature of time and our lives that the song is really about," he added when asked about why the track still appeals to audiences today. "What's so odd about the song is it's almost talking about these things and saying 'I don't have any answers.' Because usually a song isn't about having no answers, right? It just kind of runs itself around in a circle lyrically. And especially as a young person that's just how I felt, that's how we all felt, we just didn't know what to make of things. In a sense that's still what goes on today. It's a timeless and universal thing."
Watch Shinoda's full RockSound interview below.
This article was first published on iheart.com and is republished here with permission