Mike Shinoda gives fans first look at Linkin Park's 'Hybrid Theory' box set
Publish Date

Thursday, 24 September 2020, 9:28AM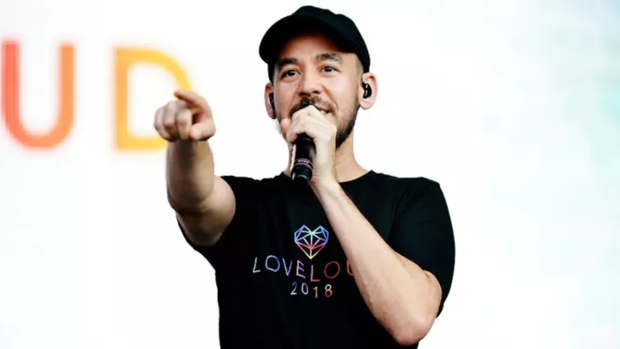 We're a little over two weeks away from the release of Linkin Park's Hybrid Theory 20th Anniversary Edition Super Deluxe Box Set.
After being announced last month, the $200 box set is the perfect collector's item for any hardcore Linkin Park fan.
On Wednesday (September 23), Mike Shinoda gave fans their very first look at the box set in a new video where he went through the entirety of the contents.
"Very exciting," he told the camera as he unwrapped the box set. "Let's take a look!"
As you'll see in the footage, the cover of the box set has the Hybrid Theory album artwork in a metallic gold on top of a matte black box.
To start, Shinoda showed off the massive book that's inside the anniversary set and even flipped through the pages so fans could get a peek at what's inside — which includes stories the band wrote specifically for the book.
"Tons of old photos… the photos we took to potentially include in Hybrid Theory," he explained. "Some of these you've had very small versions of… it's awesome to have all this."
Next, he revealed the prints the band members created for the box set before going into the huge poster of the late Chester Bennington. Following that, Shinoda talked about all the vinyls and CDs that are included.
"Thanks to everybody for supporting the band for all these years and being awesome, we are so grateful for you and we love you all," he told fans at the end of the video.
The box set will be available October 9, about two weeks before the actual 20th anniversary of Hybrid Theory's original release. You can grab your copy HERE.
This article was first published on iheart.com and is republished here with permission