Mick Jagger has no desire to revisit "upsetting" process of writing memoir
Publish Date

Friday, 16 April 2021, 10:52AM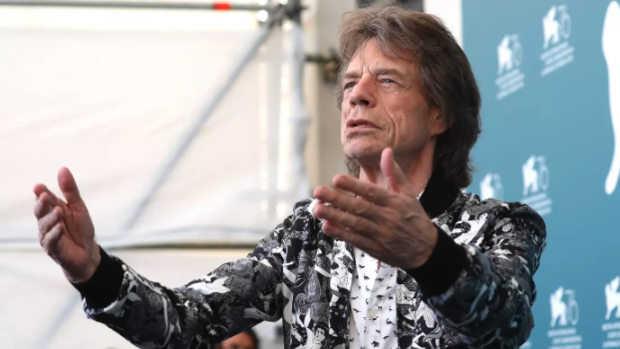 Rolling Stones frontman Mick Jagger is known as one of the music business's smoothest operators and sharpest business minds, so you would think he would readily accept the challenge of writing an autobiography, not to mention the financial windfall to come with it.
Jagger attempted writing a memoir in the '80s but abandoned the process after about 75,000 words. He told the BBC in a recent conversation that he agreed to write a book for the wrong reasons and garnered no joy from toiling over the manuscript at the expense of hobbies he enjoyed.
He says he has no plans to ever finish the book at "any moment soon."
"I was offered a lot of money, and the money was the seductive part of it," Jagger said. "When I actually started to get into it, I really didn't enjoy it. And what I didn't enjoy was reliving my life to the detriment of living in the now."
Writing an autobiography is a heavy process, he explained; it's your life's story put on paper, and it can't be done hastily.
"It takes a lot of you — it takes a lot out of you reliving emotions, reliving friendships, reliving ups and downs and all this," he said. "And I must say, it wasn't the most enjoyable experience. I found it ultimately dull and upsetting ... there wasn't that many highs out of it. So I just said, 'I can't be bothered with this,' and I just gave the money back to the publishers, 'I'll do it another day.' And that was the end of it."
Jagger's book did come close to seeing the light of day at one time. In 2017, a publisher circled back with the singer to explore the idea of publishing the existing manuscript from the '80s with a foreword from Jagger, explaining that it was unfinished. After some wrangling, Jagger shut down the idea, deciding that he never wanted to see the book published.
Something Jagger still enjoys is making music. Earlier this week, he premiered a new song, "Eazy Sleazy," which features Dave Grohl.
This article was first published on iheart.com and is republished here with permission