Mick Fleetwood says his drug problem was by far the worst in Fleetwood Mac
Publish Date

Sunday, 7 February 2021, 10:01AM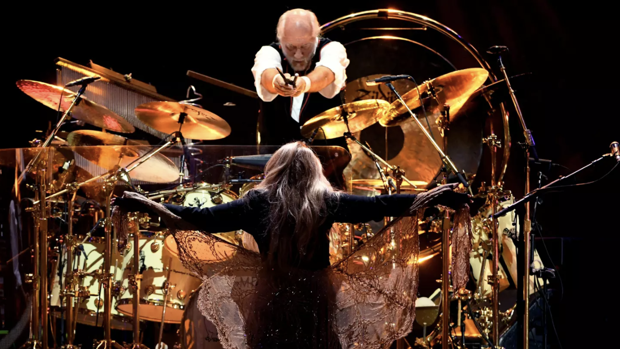 While Fleetwood Mac today is most fondly remembered for its untouchable musical catalog, in the '70s and '80s, the band members were just as renowned for what they put up their noses as what they put on record.
Legend holds that the five band members did as much as seven miles of cocaine per day while on tour, and Mick Fleetwood doesn't even think the claim is that far-fetched.
At 6-foot-5, Fleetwood boasted a drug problem to match his gigantic frame. Miraculously, band and crew were able to work in such an accelerated state, but they were for some time. Fleetwood said he hit a wall sometime after the band's second album with Lindsey Buckingham and Stevie Nicks.
"It got out of hand way after the making of Rumours," the drummer recalled in a conversation with Classic Rock magazine. "I remember not working for two years. I can't even remember what I did. I was the party animal in the band, for sure. I would venture to say Stevie was a close second."
Fleetwood's drug problems eventually caught up with him in a fashion that he certainly remembers. He famously filed for bankruptcy in 1984, claiming that his near-$3.7 million in debts were worth more than 150 percent of his net worth.
By the '90s, Fleetwood was sober and back on his feet financially. He says his bandmates regret how their activities offstage overshadowed their music for so long.
Nicks hit her own breaking point in the mid-'80s, but treatment for her cocaine problem led her to another addiction. After exiting rehab for cocaine, Nicks was prescribed Klonopin to help her sleep. She quickly got addicted to the drug and was mired in an benzodiazepine haze for the next eight years.
"I just existed," she told The Guardian. "It took away all my wonderful drama, my tempestuousness, my compassion, my empathy — all those things that drove me to my piano. I say to myself now: 'How did you survive eight years without your wonderful drama?"
This article was first published on iheart.com and is republished here with permission