Mick Fleetwood hopes for Lindsey Buckingham reunion, farewell tour
Publish Date

Wednesday, 3 March 2021, 1:32PM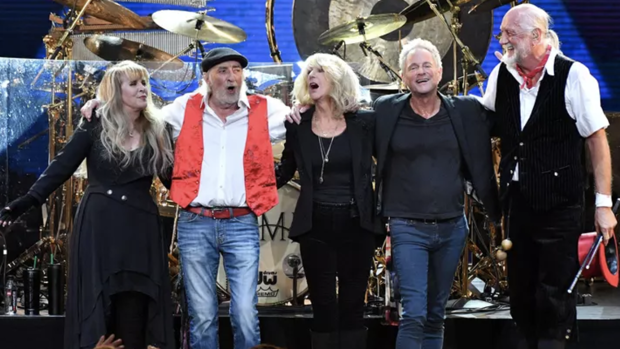 Mick Fleetwood isn't done making music with Lindsey Buckingham, even though the guitarist's days in Fleetwood Mac may be over.
Fleetwood told Rolling Stone in a recent conversation that he and Buckingham reconnected last summer, following the death of co-founding Fleetwood Mac guitarist Peter Green.
Green's passing prompted the longtime bandmates to mend the schism caused by Buckingham's 2018 termination from Fleetwood Mac, which came at the insistence of singer Stevie Nicks.
"I know for a fact that I intend to make music and play again with Lindsey," the drummer said. "I would love that. It doesn't have to be in Fleetwood Mac."
While the other key members of Fleetwood Mac are reportedly contemplating retirement after a lost year in 2020, Fleetwood is also holding out hope for a band reunion — preferably one that would bring back Buckingham, plus touring members Mike Campbell and Neil Finn, who were hired to replace Buckingham.
"I think the vision for me, and I think it would be hugely appropriate, is that we actually say, 'This is goodbye' and go out and actually do that," Fleetwood continued. "That has always been my vision, and I'm flatly confident that we can do that. We owe it to the fans."
Singer Christine McVie recently cast doubt on her own touring future, adding that Nicks and bassist John McVie also have misgivings about doing another tour.
Fleetwood, whom McVie noted was eager to play again, hand-waved her suggestion that the band is at an end.
He said that the biggest obstacle to his masterplan is not fatigue but the fractured relationship between Nicks and Buckingham, whose rocky road over the past 45-plus years is well-documented.
"Somehow, I would love the elements that are not healed to be healed," he concluded. "I love the fantasy that we could cross that bridge and everyone could leave with creative, holistic energy, and everyone could be healed with grace and dignity."
This article was first published on iheart.com and is republished here with permission