Michael Anthony says he and Eddie Van Halen missed their chance to reconnect
Publish Date

Tuesday, 12 January 2021, 10:35AM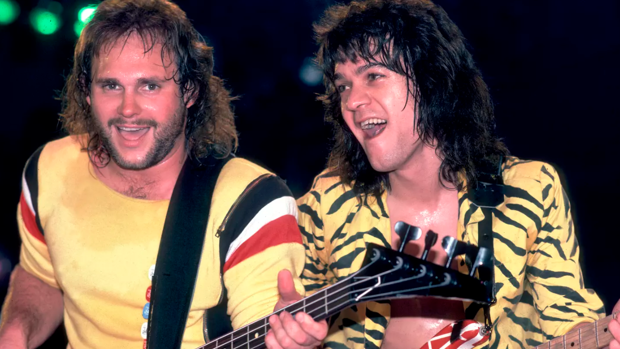 Until a few months ago, classic-era Van Halen bassist Michael Anthony was the only person close to the band to confirm that there was indeed supposed to be a band reunion in 2019.
But beyond his part in Van Halen history, Anthony says he had no personal relationship with either Eddie or Alex Van Halen since he parted ways with the band, circa 2006.
"We actually hadn't spoke — unfortunately, we didn't get a chance to. And, you know, it bothers me because we had some issues that were never resolved," Anthony told the Talkin' Rock With Meltdown podcast in a recent conversation.
The reunion was a go until suddenly it wasn't anymore. Anthony said at the time that he never got the full story as to why.
Rumors about Eddie's declining health had circulated for years, though, and it wasn't hard to discern what the stumbling block was this time around. David Lee Roth alluded to the situation after announcing the relaunch of his solo career and Wolfgang Van Halen confirmed as much in interviews following his father's death.
While Sammy Hagar quietly reconnected with Eddie early in 2020 after a last-ditch effort to get his phone number and call him, Anthony's hopes for a reconciliation were never realized. The bassist says there's nothing he can do now but accept it. He knows that Eddie at least agreed to play with him again.
"But what can you do? We were on track for the reunion, which I'm really sad that it never happened," he said. "But, you know, life — and the show — goes on."
According to Wolfgang and others close to Eddie, the guitar icon was eager for a Van Halen reunion with Anthony and Hagar, and he hoped to one day be well enough again to make it happen.
This article was first published on iheart.com and is republished here with permission