Metallica's New Album Might Be Further Away Than We Think...
Publish Date

Tuesday, 23 August 2022, 10:48AM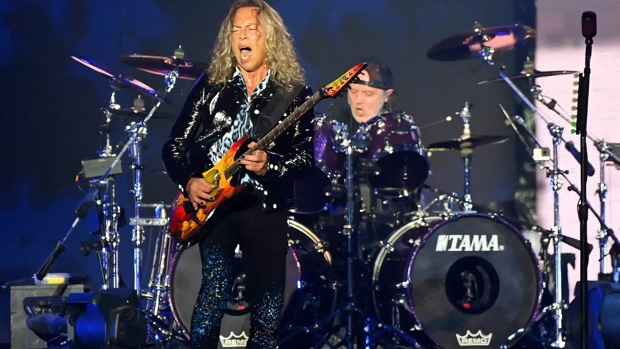 Six years since their last studio album, Metallica isn't very close to having a follow-up ready.

Metallica began collecting ideas for a new album while working remotely in the spring of 2020, though drummer Lars Ulrich said at the time that progress was slow for the band. By spring the following year, frontman James Hetfield said that the band had at least 10 songs in various stages of development.

In a new interview, guitarist Kirk Hammett revealed that the transition from Zoom to in-person writing sessions last year didn't speed up the process like they thought it would. 

"Yeah, you know, it's not getting any quicker, too," Hammett said. "It's just like, we have a way of working. We have a process that unfortunately takes a long time. It's just the way we work, the way it is, the way it works as a band. And I've grown to accept that."

Bassist Robert Trujillo suggested last year that one of the hurdles for the band on its new material is the abundance of ideas; it can be hard to nail down which ideas will go the distance, but he conceded that it's a "good problem to have."

This article was first published on iheart.com
Take your Radio, Podcasts and Music with you