Metallica's Kirk Hammett has been writing new music every day for a year
Publish Date

Saturday, 17 October 2020, 1:57PM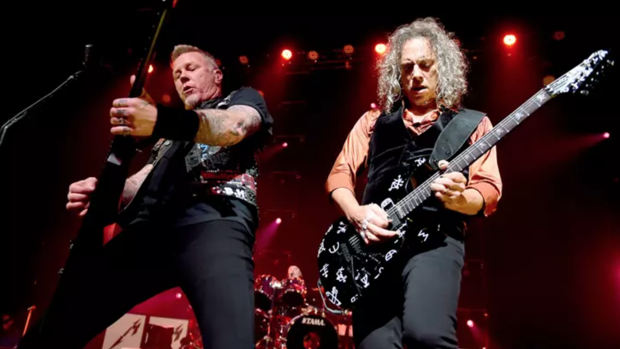 James Hetfield's struggles last year with his recovery forced Metallica to cancel a number of highly-anticipated tour dates Down Under.
The band never thought it would stay off the road for more than an entire year, but the COVID-19 pandemic changed plans for just about everyone.
Guitarist Kirk Hammett told fanzine So What? that despite how disheartening the pandemic isolation is, he's been working every day and looking forward to what's next for himself and the band.
"I kept working every single f---ing day," Hammett said. "I wrote tons of music. That's why I have so much f---ing music, you know? It's like a year ago when James said he had to get back to rehab, I just buckled down and I wrote so much f---ing music."
While Hetfield was away, Hammett says he collaborated with bassist Robert Trujillo on some new ideas and even composed a pair of instrumentals with conductor Edwin Outwater, which were supposed to be performed next month by the Vancouver Symphony.
Metallica might not be able to write its new album until all the members are able to rehearse together again, but Hammett added that he's optimistic the band can engineer a COVID-safe environment to facilitate new sessions.
After all, the band was able to do it this summer, albeit just for a few days, with its drive-in concert film.
"It presented a path into the future through this weird situation that we all find ourselves in," Hammett said of creating a 'bubble' to film the concert. "...And so being able to work through that [trepidation] and see a clear path moving forward, I think that was a huge, huge accomplishment and it was a huge relief."
There have been plenty of signs over the past eight months that Metallica is angling to record a new album. Drummer Lars Ulrich suggested recently that the band was trying to organize sessions for the album this fall.
Metallica plans to get back together in November for its acoustic 'Helping Hands' benefit concert for its All Within My Hands foundation.
This article was first published on iheart.com and is republished here with permission