Metallica announces podcast series exploring 'The Black Album'
Publish Date

Friday, 6 August 2021, 3:00PM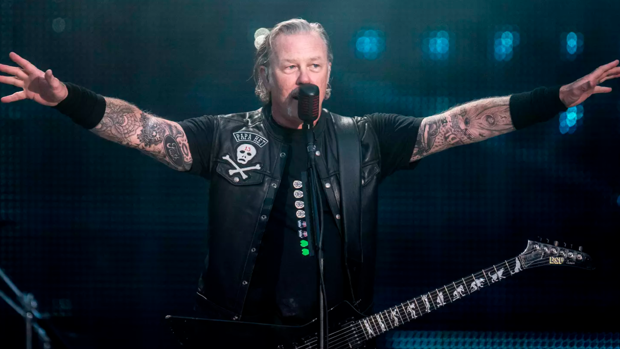 Metallica has added another media venture to its year-long celebration of its place in history with The Metallica Podcast.
The forthcoming audio series will begin by taking a closer look at The Black Album with band members James Hetfield, Lars Ulrich and Kirk Hammett, telling the story in their own words over the course of eight episodes.
"This album was the right combination of songs, the right combination of producer with the right combination of desire, tenacity, lineup of ideas...," Ulrich says of the album in a 60-second teaser clip shared Thursday.
You can listen to it below via iHeartRadio!
A precise release date for the podcast has yet to be released.
August 12, 2021, will mark 30 years since Metallica's self-titled fifth album, best known as the Black Album, was released.
The Black Album became the biggest-selling heavy metal album of all-time and vaulted Metallica firmly into mainstream popular culture, where the band has remained ever since.
It's unclear yet if the band will cover other key moments in its career in the podcast in coming seasons. Over the last decade, the band has released a steady stream of album reissues and deluxe editions for each record's 30-year mark.
This December, Metallica will mark its 40th anniversary with a two-night stand in the its longtime hometown, San Francisco.