Members of TOOL signed a kitchen sink to auction for cancer research
Publish Date

Friday, 20 November 2020, 7:40AM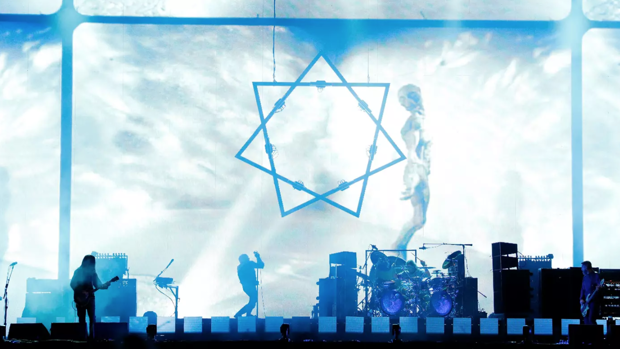 TOOL is throwing the kitchen sink at cancer, in memory of beloved heavy metal singer Ronnie James Dio.
A stainless-steel kitchen sink autographed by TOOL's Maynard James Keenan, Danny Carey, Adam Jones and Justin Chancellor has been donated to the Ronnie James Dio Stand Up And Shout Cancer Fund for its upcoming charity auction on December 2.
The 'Icons & Idols: Trilogy Rock 'N' Roll Auction' will be conducted by Julien's Auction live in Beverly Hills and online at JuliensAuctions.com.
TOOL manager Warren Christensen explained that the band is generally reluctant to traffic in the memorabilia industry, but he said they made an exception when they were presented with such a great cause and the unique 'kitchen sink' idea.
Check out the listing for the Tool signed kitchen sink here.
Other more traditional rock memorabilia items are also up for auction, including a number of autographed guitars, artwork from Dio's iconic Holy Diver album and other items.
Other artists contributing to the 'Icons & Idols: Trilogy Rock 'N' Roll Auction' include Lita Ford, Nancy Wilson, John 5, Avenged Sevenfold, Motörhead and Slash.
Dio died of gastric cancer in 2010.
More than $2 million raised by the Dio Cancer Fund has gone towards funding Cancer, AIDS and Leukemia Research, as well as the gastric cancer research unit of the M.D. Anderson Cancer Center in Houston, Texas, where Dio was treated during the final six months of his life.
This article was first published on iheart.com and is republished here with permission