Mechanic who connected Sammy Hagar & Eddie Van Halen dies at 82
Publish Date

Saturday, 10 July 2021, 3:44PM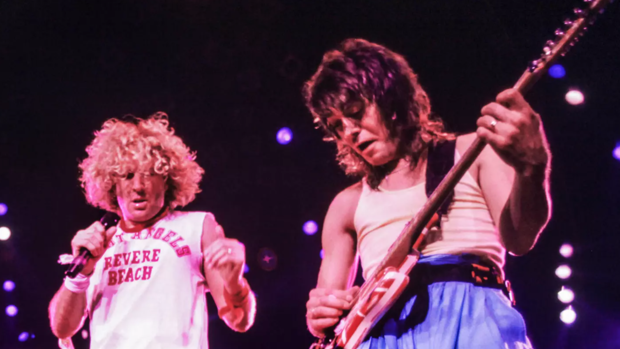 The man who put Sammy Hagar in touch with Eddie Van Halen in the mid-'80s after the band's split with David Lee Roth died Wednesday, July 7, at age 82.
Both Eddie and Hagar befriended Italian auto engineer Claudio Zampolli as they were customers of his Southern California auto shop. As Hagar recalls, it was Zampolli who first suggested Van Halen hire him as Roth's replacement.
Hagar's Ferrari 512 was at Claudio's for service when it caught Eddie's eye one day in 1985. While admiring the car, the maestro asked who owned it. Claudio told him it was Hagar, before adding, "You should call him and get him in the band" and giving out Hagar's phone number.
Eddie did as Claudio suggested and within a matter of days Hagar was in Van Halen. By early-1986, Van Halen released 5150 with Hagar on lead vocals. The record contained the massive hit single, "Why Can't This Be Love," and marked the start of Van Halen's most commercially successful period.
Hagar's former band Montrose was an early influence on Eddie and Alex Van Halen. The brothers even reportedly considered hiring Hagar in Van Halen in the late-'70s.
Zampolli is famous in the auto industry for creating the record-breaking Cizeta Moroder V-16-powered supercar in 1988. He also appears briefly in Hagar's "I Can't Drive 55" music video.
In a social post Thursday, Hagar remembered Claudio as a "pure f---ing genius" who once diagnosed a problem with one of his cars by just listening to its engine.
This article was first published on iheart.com and is republished here with permission