MCR, Weezer technically exist in Marvel Universe thanks to 'WandaVision'
Publish Date

Wednesday, 24 February 2021, 9:25AM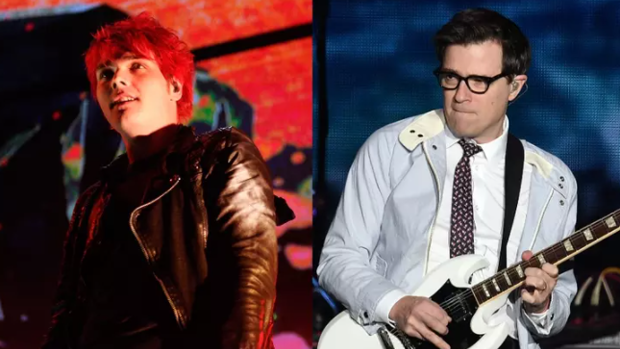 It looks like Weezer, My Chemical Romance, and more bands accidentally exist in the Marvel Universe and fans cannot get enough of it.
If you're one of the millions of people who tune in every Friday to Disney+ to catch a new episode of "WandaVision," you may have missed the subtle reason fans have chosen to believe the bands are part of the MCU.
SPOILER WARNING
In the newest episode, Wanda's sitcom has moved to the early 2000s which means her kids are spending a lot of time in front of the TV playing video games (until the controllers glitch that is) and watching shows.
During one scene, the children's show "Yo Gabba Gabba!" appeared on neighbor Agatha's TV while Wanda looked for her kids and it got everyone talking.
For those who don't know Christian Jacobs, aka the lead singer of The Aquabats, created the hit children's show and therefore special guests on the show ranged from My Chemical Romance, Jack Black, Taking Back Sunday, Weezer, MGMT, and The Flaming Lips.
So we can now conclude that since "Yo Gabba Gabba!" exists in the MCU so do all of our favorite bands and artists. And while it's a stretch that we'll get some features it's fun to think about the possibility of Gerard Way running into Spider-Man or Deadpool attending a bubble concert put on by The Flaming Lips.
While episode seven had a major reveal at the end, all fans could talk about on Twitter was the two-second clip of "Yo Gabba Gabba!" appearing on the TV. Check out some of the funniest tweets below.
This article was first published on iheart.com and is republished here with permission