Matt Sorum recalls confronting Duff McKagan about GNR reunion
Publish Date

Thursday, 16 September 2021, 9:23AM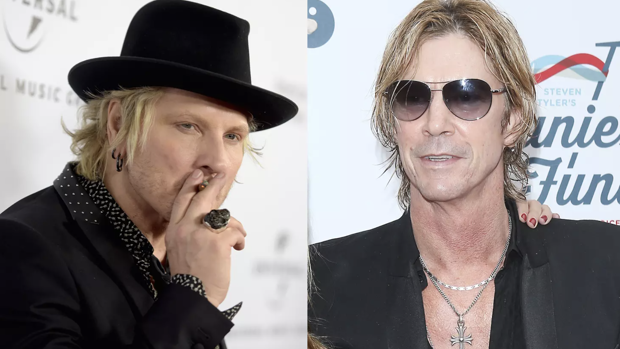 Matt Sorum has publicly supported Guns N' Roses' reunion with Slash and Duff McKagan from afar, since it was announced in 2016. But in a new interview, the drummer admitted that he was hurt when he first learned of the plans.
Sorum was on tour in South America with both Slash and McKagan when he heard a rumor about the reunion.
He tells Rolling Stone's Andy Greene in a new interview that he waited until he returned to Los Angeles to confront the bassist about what he'd heard.
McKagan was apologetic, Sorum recalls, explaining that Axl Rose wanted his longtime drummer Frank Ferrer to continue with the band.
"Go to Axl and tell him you want me on drums," Sorum responded. "Period. Now's the time."
"Oh, man," McKagan replied. "I already signed the deal."
Sorum, who co-founded Velvet Revolver with Slash and McKagan and was inducted into the Rock and Roll Hall of Fame as a member of GNR in 2012, says the incident took the wind out of him for a time. But he had little choice but to forgive and get over it.
"I've come to terms with the fact that they're doing their own thing, and I'm doing mine," Sorum reasoned. "I can't say that when it went down, I was completely happy with the circumstances. At the same time, I feel really good about my time in the band."
Sorum's memoir, Double Talkin' Jive, arrives September 21. Go here for more details and pre-order information.
This article was first published on iheart.com and is republished here with permission