Matt Cameron Dismisses Reports That He'll Play Drums For Foo Fighters
Publish Date

Monday, 27 March 2023, 11:51AM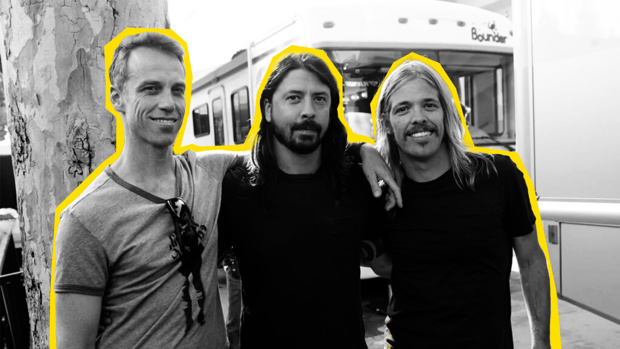 Pearl Jam's Matt Cameron has refuted a March 16 report in the U.K.'s Sun tabloid that he will replace the late Taylor Hawkins on drums when Foo Fighters return to the road later this spring. In a post last night (March 25) on his Instagram Story, Cameron wrote, "FYI the internet rumors are false. I haven't joined the Foos," followed by a heart emoji.

Cameron was a close friend of Hawkins' and performed the Foo Fighters song "Low" with the surviving band members at a Sept. 27 tribute concert in Los Angeles. The Foos have yet to comment publicly on who will actually be playing drums for them on their 2023 tour, which begins May 24 in Gilford, N.H.
Yesterday was the one-year anniversary of Hawkins' passing at the age of 50 in Bogota, Columbia, where the Foos were preparing to perform. After two star-studded September tribute events, the Foos broke their silence about their future plans in a New Year's Eve social media post and confirmed they would continue on as a band.
"Without Taylor, we never would have become the band we were — and without Taylor, we know that we're going to be a different band going forward," the statement read. "We also know that you, the fans, meant as much to Taylor as he meant to you. And we know that when we see you again — and we will soon — he'll be there in spirit with all of us every night."


This article was first published on spin.com by Jonathan Cohen. 
Take your Radio, Podcasts and Music with you