Mark Hoppus shares the moment when he thought he might have cancer
Publish Date

Friday, 27 August 2021, 7:54AM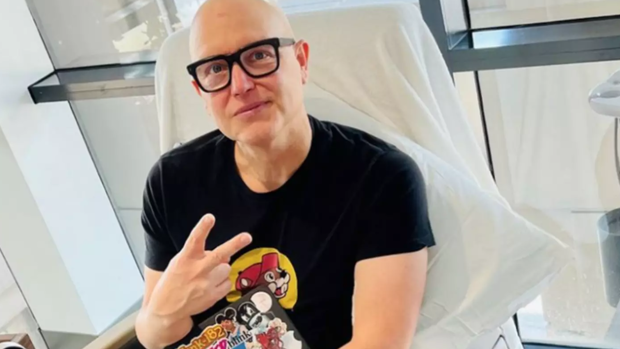 Two months after Mark Hoppus revealed to the world that he's fighting cancer (Diffuse Large B-Cell Lymphoma Stage IV-A to be exact), he shared the conversation that started the long journey to recovery.
The blink-182 bandleader posted two photos on Instagram story. The first was a screenshot of a text conversation between him and his doctor, dated April 20, 2021.
"For the past couple days I've had this'll sore lump on my shoulder kind of right where it connects to my neck that could either be fatal lymphoma a sore muscle. At what point should I be concerned and have it looked at?" he asked, to which his healthcare provider responded: "I need to see you!!!"
Mark captioned that picture "How it started..."
The following slide is an image of a bald-headed Mark throwing up the peace sign during chemotherapy treatment. He captioned that photo "How It's going..."
Luckily, Mark revealed last month that chemo is working. A few weeks ago, he said he felt "pretty okay" after his latest round of treatment (which is much better than feeling "like a poisoned electrified zombie leaning up against an electric fence," like he did during past rounds). And the best news is he only has one more round to go after this.
See the Instagram story posts below.





This article was first published on iheart.com and is republished here with permission