Mark Hoppus shares photo of his cancer "head trying to grow back some hair"
Publish Date

Thursday, 2 September 2021, 8:23AM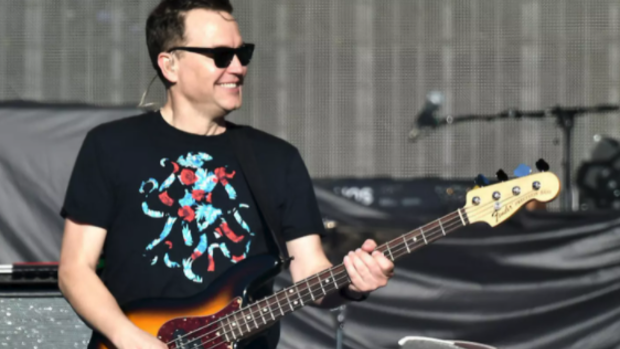 Mark Hoppus is trying to make it through his last bit of treatment with a little humor, albeit self-deprecating.
On Tuesday (August 31), the blink-182 bandleader shared a photo on Instagram of the top of his head, which is starting to sprout some stubbly new hair.
"Hahaha. Look at this trash. This is the top of my head right now. This is what God sees when He looks down upon His work and despairs. Cancer-ass head trying to grow back some hair. Awww. Poor little head. Keep your chin up, fighter," he captioned the post before segueing into an update on how he's feeling following his latest chemotherapy session. "Feeling terrible this week but trying to stay positive and count my blessings. I hope everyone is doing great, staying healthy, and being kind to each other. If anyone needs me, I'll be on the couch for the foreseeable future."
See Mark's post below.
As fans know, Mark was diagnosed with Diffuse Large B-Cell Lymphoma Stage IV-A in April. He kept the first few months of his fight private but revealed to the world that he had cancer in June. Thankfully, chemo is working and he's almost done with treatment.