Mark Hoppus is self-quarantining in wake of Coronavirus pandemic
Publish Date

Tuesday, 17 March 2020, 2:11PM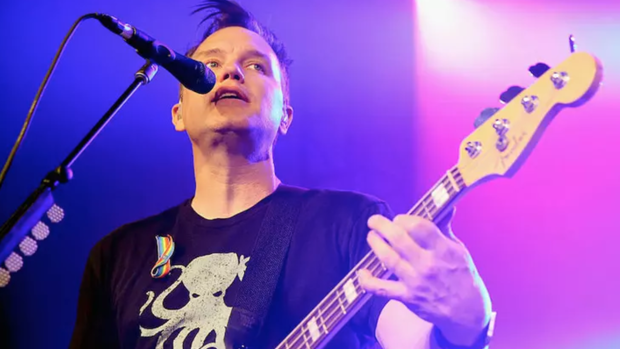 As the coronavirus continues to spread across the world, the best way to help combat it is simple: limit exposure. As such, many people have made the choice to self-quarantine, even if they're not sick. After spending the weekend social-not-so-distancing with Twenty One Pilots drummer Josh Dun, the blink-182 star let his Twitter followers know that he and his family will be staying inside their house and not allowing any visitors for the next week.
"My family and I are hunkered down in our house for the next week. We are self-quarantining and canceled all people coming to the house, all meetings and events. No one in, no one out," he wrote in a series of tweets.
"We have another family that we're friends with who are doing the same, and if after this week no one shows any symptoms, we will start hanging out again. We have enough groceries to last a while but have not hoarded or stockpiled beyond what we need," he continued. "It has been one day and already we're at each other's throats and gone to separate rooms. This whole thing is scary and unknown."
"The three of us are thankfully healthy and strong but we have family members who are older and have compromised immune systems. We have dear friends with compromised immune systems. There are people we've never met who would not be able to fight the virus, so we are doing our part to slow the spread," he ended his message. "The best possible outcome is that nothing happens, which will seem like we vastly overreacted, which is paradoxical, but necessary. Do the best you can, and take care of each other."
Check out Hoppus' series of tweets below.
The Hoppus family aren't the only ones self-quarantining and promoting precaution during this scary and unprecedented time. Walk The Moon's Nicholas Petricca made quarantine fun by performing in a walrus suit; Florence + The Machine's Florence Welch asked fans to help her write a collective poem, and Rage Against The Machine's Tom Morello shared a Wu-Tang acronym to help people remember safety precautions.

This article was first published on iheart.com and is republished here with permission