Mark Hoppus gives an update on Simple Creatures
Publish Date

Friday, 11 September 2020, 9:27AM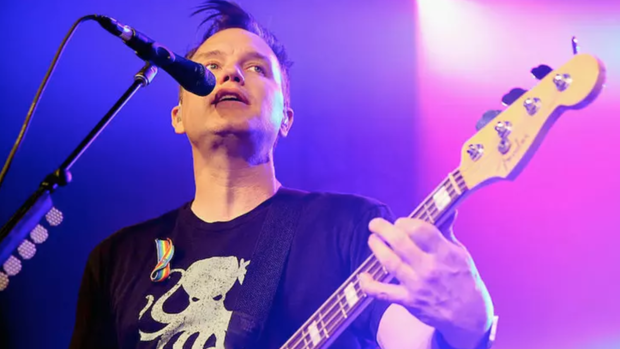 Simple Creatures had a very productive year in 2019. They put out two EPs and played a handful of live shows, but then Mark Hoppus and Alex Gaskarth got busy with their main projects, blink-182 and All Time Low, respectively. And then the world shut down in the wake of COVID-19. Though Gaskarth said the "trash pop" duo were working on new music in quarantine back in April, Hoppus more recently expressed how "difficult" it's been to make new music because of the distance.
"Simple Creatures is like this ongoing inside joke that the world gets to take part in. The whole concept was everything opposite of what we would do in our bands and we wanted to do something that was different to blink or All Time Low," he explained during an interview with Rock Sound. "We want to continue making music but it's very difficult for me and Alex to do it. All Time Low is launching an album and we're in a pandemic so we want to get back in the studio and make more rad stuff but it's a matter of timing."
"We have the beginnings of another EP of music. We just have to finish it up and write a new song or two. But we both love it," Hoppus added. "It's a labor of love and something that we do outside of our normal bands. I think there's no limits and no rules and we can do whatever we want. That's what I also love about blink, but blink is this giant machine that takes a long time to pivot and do things. This is something that we do for the love of music and being silly."
During the same interview, Hoppus reflected on recording The Mark, Tom, And Travis Show ahead of its 20th anniversary.
"We recorded [The Mark, Tom and Travis Show] full-on old school with a recording truck that came out to the show in Los Angeles and the show in San Francisco. It was nerve-wracking," he admitted. "Playing shows in LA is already nerve-wracking enough because you have friends and family and agents and lawyers and label people and radio stations. It's like your wedding at the backstage of a Los Angeles show."
Watch the whole interview below.
This article was first published on iheart.com and is republished here with permission