Mark Hoppus celebrates COVID-19 vaccine in the most Blink-182 way ever
Publish Date

Monday, 21 December 2020, 8:43AM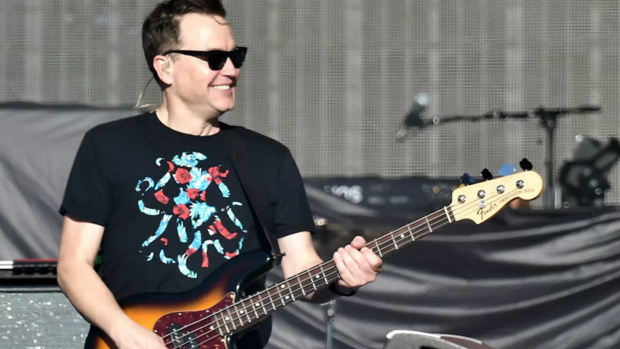 On Monday (December 14), the first doses of Pfizer's COVID-19 vaccine were administered in the United States, and blink-182's Mark Hoppus shared a hilarious meme on Instagram to celebrate the milestone.
"Congrats to the first recipients of the vaccine" it says, accompanied by the iconic Enema Of The State album art that shows Mark, Tom, and Travis sitting in an exam room dressed in boxers while the nurse (Janine Lindemulder) looks at the camera, holding a gigantic syringe. It's kind of the perfect response.
The Dolly Parton-funded Moderna vaccine is also on course to be granted emergency authorization by the Food and Drug Administration by the end of the week.
See Mark's spot-on post below.
Though blink has been writing music remotely in quarantine, Mark recently lamented about the pandemic's impact on live music.
"I feel like I can communicate with people just as well as I ever have, but I don't feel like I fully connect with them," he said at the time. "Because there's something magic that happens at a show where people are performing music and music defines people's lives in such a way, that when you go and you experience it together, people cry at shows. We'll finish a tour and it's a long tour, and I'll get home and I'll cry just from the emotional release of all the travel and everything else like that. And people get together and they laugh, and they smile, and they have a good time and they rock out. And that special night that you go out with your friends and you put in the CD of the band you're going to see, and you sing the songs on the way to the concert. And then you're in the room and the curtain's drawn and the band comes out and that anticipation, the curtain drops and the lights come up."
"That's stolen from us," Mark added. "We don't have any of that right now. There's nothing that we can do in quarantine that mimics that spirit of camaraderie and togetherness and sharing a special experience, and I can't wait for that to come back."
This article was first published on iheart.com and is republished here with permission