Listen to Foo Fighters cover of Bee Gees' "You Should Be Dancing"
Publish Date

Saturday, 20 February 2021, 2:38PM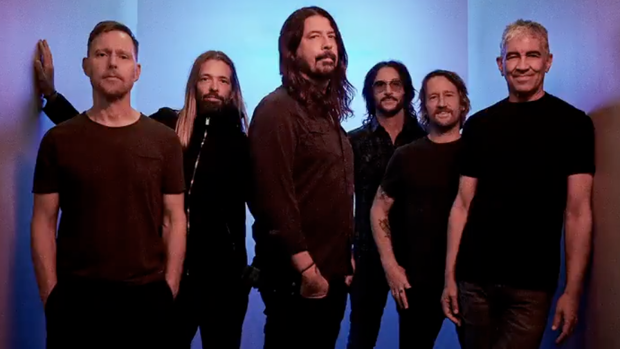 Foo Fighters branched out on their new album, Medicine at Midnight, citing David Bowie and The Cars as inspiration. That being said, never in a million years did we ever think we'd hear Dave Grohl and company cover a disco song. But here we are.
The band recently visited BBC Radio 2's Sofa Sessions, where they performed their latest single, "Waiting on a War," their 2002 hit "All My Life," and, wait for it, the Bee Gees' "You Should Be Dancing."
Grohl discussed the unlikely cover with host Jo Whiley, explaining that the idea arose after watching the recent Bee Gees documentary, How Can You Mend a Broken Heart. The singer transformed his gravelly voice into a shockingly smooth falsetto, and now he wishes he'd found his head voice earlier.
"We started recording the instrumental track, and then I thought, ​'Okay, well I'm gonna go out and sing it…' and let me tell you: I have never, ever in my life sung like that, but it was the easiest song I have ever sung in my entire life!" Grohl admitted. "I sang the song, and it was like six minutes and I was done. I should have been singing like this for the last 25 years!"
Hear a snippet of Foo Fighters' "You Should Be Dancing" below and listen to the full interview and performances HERE.
This article was first published on iheart.com and is republished here with permission