Led Zeppelin finally wins "Stairway To Heaven" copyright battle
Publish Date

Wednesday, 7 October 2020, 9:29AM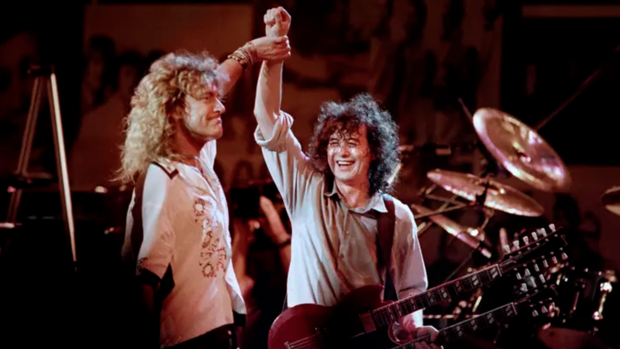 The years long legal battle over whether Led Zeppelin plagiarized "Stairway to Heaven" may finally be over.
The U.S. Supreme Court has refused to hear an appeal from the plaintiff's estate, leaving in place a lower-court ruling that found Led Zeppelin not guilty of infringement.
Surviving members of Led Zeppelin have been embroiled in the lawsuit over the opening section of "Stairway to Heaven" since 2014 after the estate of former Spirit songwriter Randy 'California' Wolfe accused Zeppelin of stealing the section from an instrumental song Wolfe wrote called "Taurus."
The decision by the Supreme Court to not hear the case follows Zeppelin's victory in the Ninth Circuit Court of Appeal in March. After hearing arguments in the case, the appeals court upheld the 2016 not guilty verdict from a trial court.
After it was announced last summer that Zeppelin and Wolfe's case was going back to court, hundreds of musicians signed a letter supporting the defense of "Stairway to Heaven," agreeing that a victory for the plaintiff would set a dangerous precedent for copyright protection on music.
"[We], whose music entertains and enriches the lives of countless people worldwide, will therefore undoubtedly be affected by...the outcome of this critically important case," read the amicus brief, which also asserted that there was "no evidence presented" in the initial trial that Wolfe's song, "Taurus," was so original that its copyright claim supersedes Led Zeppelin's for the similar-sounding verse.
The artists argued the the similarities between the two pieces of music were "commonplace elements" found in countless compositions through history.
March's ruling by the Ninth Circuit was also noteworthy because it overturned the "inverse-ratio rule," a precedent used in copyright cases for over 40 years. The rule states that plaintiffs in copyright cases must prove that the defendants had access to the work in question in order to plagiarize it.
During the initial trial, Wolfe's legal team questioned guitarist Jimmy Page about the Spirit album he owns which contains "Taurus." While Page confirmed his expansive vinyl collection contains the album, he maintained that he had never heard the song.
The Ninth Circuit noted that digital music streaming platforms equalize access to virtually all released music, unfairly lowering the burden of proof for plaintiffs.
The U.S. Supreme Court's decision to not hear the case on Monday effectively ends six years of litigation on the matter.
This article was first published on iheart.com and is republished here with permission