Lars Ulrich unconvinced that Metallica could make a biopic work
Publish Date

Monday, 14 September 2020, 9:28AM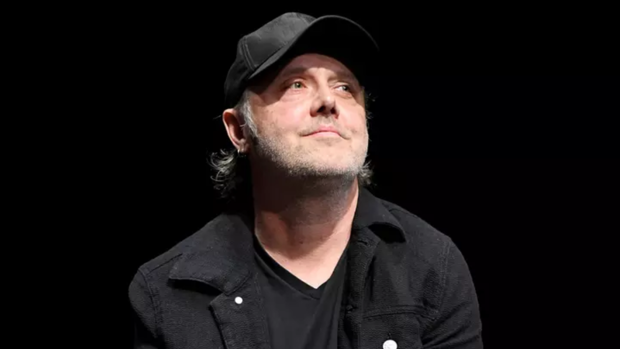 While Queen's Bohemian Rhapsody film seemingly inspired every legacy artist to adapt their life's story to the silver screen, Metallica isn't any closer to getting into the biopic business.
Drummer Lars Ulrich says the biopic idea is one the band often jokes about internally. But on a practical level, it raises questions that are difficult to answer.
...[W]hat time period are we talking about?" Ulrich wondered in a recent interview with Collider. "Is it Metallica in their youthful times, or now? There's so many incredibly talented people out there, and it's incredible how some actors can just transform. I think what Taron [Egerton] did as Elton John stands out as just being incredible casting, an incredible fit."
But even with great casting, Ulrich isn't sure Metallica is the right artist with the right story for a movie. He said that just like a great autobiography, a great biopic needs to have the truth in it.
"The idea of writing an autobiography I think is challenging, because I think you would have to be completely truthful, and to be 100 percent truthful, it's hard to tell the stories without bringing other people into it, and then you sort of get into that whole thing where maybe the protagonist in that particular story wouldn't want the story told," the drummer continues. "So, to me, it's kind of a dilemma of, these stories deserve the truth if you're going to talk about them, but at the same time, you can't take for granted that everybody who's involved in those stories wants those stories out there."
Ulrich is likely alluding to the band's complicated relationship with its best frenemy, former guitarist and Megadeth co-founder Dave Mustaine, who was fired from Metallica shortly before the band began recording its debut album. It's a bit of drama that is firmly implanted in heavy metal history; fans would surely want to see it play out on screen.
While Mustaine has officially reconciled with Metallica after years of bad blood, he and Ulrich remain rivals. Years ago, Mustaine prevented the re-release of some early Metallica demos because he refused to allow Ulrich to take his songwriting credits.
Mustaine often praises James Hetfield publicly, but rarely compliments Ulrich. He once said that the drummer's aversion to Megadeth was the reason there were no more 'Big Four' concerts after 2010.
Metallica has pursued several film projects over the years, from the 2004 Some Kind of Monster documentary to the 2013 Through the Never film to this past summer's Encore Drive-In Nights concert film.
This article was first published on iheart.com and is republished here with permission