Lana Del Rey thinks Kanye West needs an "intervention"
Publish Date

Tuesday, 2 October 2018, 12:58PM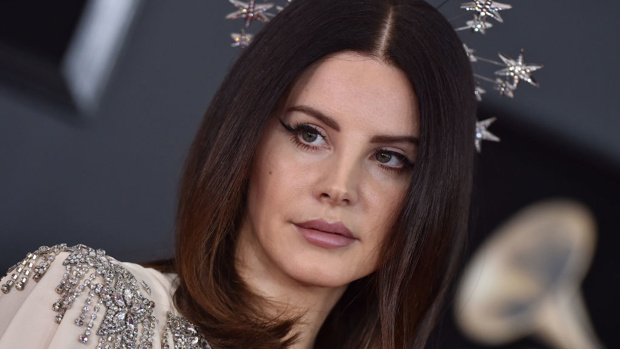 Lana Del Rey may have performed at the 41-year-old rapper's pre-wedding ceremony when he married Kim Kardashian West in France four years ago, but that didn't stop her from lashing out at him after he suggested that America should abolish the constitutional amendment that outlaws slavery.
Taking to her Instagram account, she fumed: "Trump becoming our president was a loss for the country but your support for him is a loss for the culture. I can only assume you relate to his personality on some level. Delusions of grandeur, extreme issues with narcissism -- none of which would be a talking point if we weren't speaking about the man leading our country. If you think it's alright to support someone who believes it's OK to grab a woman by the p**** just because he's famous, then you need an intervention as much as he does, something so many narcissists will never get because there just isn't enough help for the issue. (sic)"
Her comments came as a direct response to a post from Kanye who posed in a red 'Make America Great Again' baseball cap alongside the controversial message.
He wrote: "This represents good and America becoming whole again.  We will no longer outsource to other countries. We build factories here in America and create jobs. We will provide jobs for all who are free from prisons as we abolish the 13th amendment. Message sent with love."
After facing backlash for his tweet, the star clarified his position on the issue.
He said: "the 13th Amendment is slavery in disguise     meaning it never ended    We are the solution that heals.
"not abolish but. let's amend the 13th amendment 
"We apply everyone's opinions to our platform (sic)"
Earlier this year, Kanye caused controversy when he claimed in an interview that 400 years of slavery "sounds like a choice".
The rap star - who has kids North, five, Saint, two, and eight-month-old Chicago with Kim - said: "When you hear about slavery for 400 years: for 400 years, that sounds like choice. You was there for 400 years. And it's all of y'all?"

This article was first published on BANG Showbiz and is republished here with permission.
Take your Radio, Podcasts and Music with you