Kiwi mother legally names her three sons Metallica, Slayer, Pantera
Publish Date

Tuesday, 13 July 2021, 9:57AM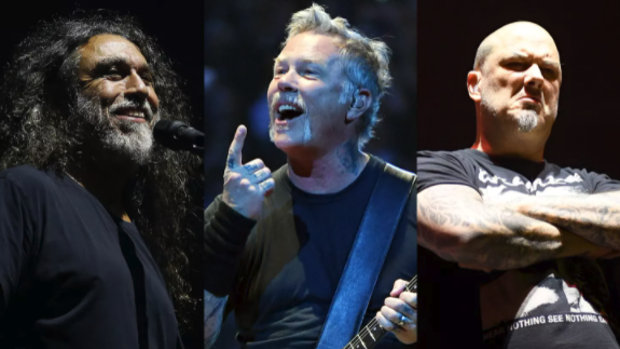 A Kiwi mum has made a strong case for being the biggest heavy metal fan in the world after naming her three newborn sons after three of the greatest metal bands of all-time: Metallica, Slayer and Pantera.
The woman's story was reported by documentary filmmaker and great New Zealander David Farrier in his July 7 Webworm newsletter.
"Proud to report that a New Zealand mother has named her children Metallica, Pantera and Slayer," the Dark Tourist director wrote. "She told me, 'It's not easy raising three of the heaviest bands.' "
Farrier, himself a genuine metalhead, was understandably dubious of the woman's claim; then she passed along photos of baby Pantera's birth certificate. Baby Metallica's documents revealed that the boy's entire first name is Metallica And Justice For All, a reference to the Bay Area metal band's fourth studio album.
He then followed up with the New Zealand Registrar, asking if this kind of thing was even legal. It is.
Apparently, New Zealand has "no restrictions on naming babies after bands or albums, as long as the word used is not generally considered to be offensive or does not resemble an official rank or title," which could explain why none of the babies are named Anthrax.
Farrier did not share the woman's name, noting that her identity is "not really vital to the story, and I don't want anyone trying to track her down if this goes viral. She's a kiwi, and the country is small. I guarantee someone in New Zealand reading this newsletter will know her!"
None of the three bands have yet commented on the tribute.
Read the full newsletter HERE!
This article was first published on iheart.com and is republished here with permission
Take your Radio, Podcasts and Music with you