Kings Of Leon aim to be first band to release an album as an NFT
Publish Date

Friday, 5 March 2021, 8:08AM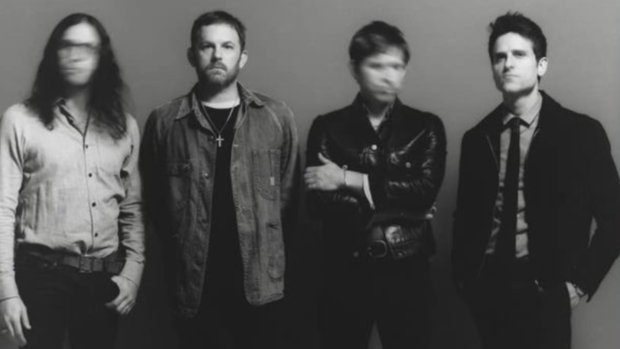 Kings of Leon are gearing up to release their upcoming album When You See Yourself on Friday (March 5), and they plan on becoming the first band to make a record available as a type of cryptocurrency called non-fungible token (NFT).
As Rolling Stone reports, KoL plan to release the project as a series called "NFT Yourself" that includes three different types of tokens: one is a special album package; another offers live show perks like front-row seats for life, and the third features exclusive audiovisual art.
For those unfamiliar with NFTs, they're a type cryptocurrency that holds assets like art, tickets, and music instead of money. They operate on a publicly accessible and transparent network called a blockchain, which means anyone can see the details of the transaction. Computers involved in the transactions become part of the network, which continuously updates and can't be hacked. The value of NFTs is subjective and fluctuates (think stocks). In the case of KoL's new album, the NFT version is going for $50 and will be sold for two weeks and then never made again.
The smart contracts and intelligence inside the tokens were developed by YellowHeart — a company that focuses on blockchain as a means to bring value back to music and direct-to-fan relationships. The company is creating 18 "golden tickets," six of which KoL will be auctioned off and the other 12 will be vaulted.
"Each one of those is a unique NFT with the most incredible Kings of Leon art you've ever seen," YellowHeart founder and CEO Josh Katz told Rolling Stone.
For those not yet interested in joining the cryptocurrency craze, don't worry — When You See Yourself will be released in traditional formats as well.
This article was first published on iheart.com and is republished here with permission