Kim Thayil: "Hundreds" of bands got successful copying Alice In Chains
Publish Date

Sunday, 6 September 2020, 11:25AM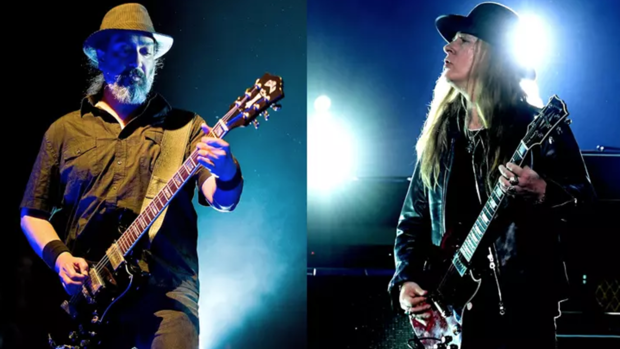 One of the things that made the Seattle grunge movement so special was the camaraderie between many of the scene's top bands.
Members of grunge's forerunners, Nirvana, Pearl Jam, Soundgarden and Alice In Chains all knew each other and rooted for the success of their peers; if one band made it out of Seattle, it validated them all.
It turned out that several bands from the city achieved world-renown. Decades later, Soundgarden guitarist and co-founder Kim Thayil is still espousing the virtues of his contemporaries.
In a new conversation with Spin, he discussed what made Alice In Chains so special.
Being that Soundgarden and AIC shared management in the late-1980s, Thayil notes that he was front and center for the band's development. He recalls its drastic change from its earliest demos to the material that became its genre-defining debut album, Facelift.
"By that point, we had a demo cassette of earlier Alice In Chains, which was a little more rocking, and kinda had something in common with what was happening in L.A. at the time," Thayil explained. "When we heard the demos for Facelift, it was a totally different story. It's heavier, darker, and had some definite components of what was going on in Seattle then."
His favorite song on Facelift is a deeper cut, "It Ain't Like That," which is credited to guitarist Jerry Cantrell, bassist Mike Starr and drummer Sean Kinney.
"I always gravitate towards that song, and it's one of those songs I wish I had written," Thayil said. "Usually, when I love a song, it's like, 'Man, why didn't I think of that?' ... But when I heard that riff, I thought, 'Oh, man, that's the coolest thing.' I love the groove. I love that it's slinky and psychedelic, and I've had the opportunity to play that song with them on stage. That was fun, to be able to go up there and play that riff."
Thayil continued, arguing that while AIC's signature vocal harmonies between Cantrell and Layne Stanley have been appropriated by "probably hundreds of commercial bands" to come out since, the band's unique style of riff-writing, led by Cantrell, is something fewer acts have been able to copy.
"...Jerry's bend — writing riffs with this particular sort of slinky and druggy bend," Thayil said of the fellow guitarist. "...If I hear a new Alice song or album, I can distinguish it from their imitators when I hear that riff, that bend."
Cantrell, too, has pointed to his string-bending as one of his signature sounds.
It's a well that has yet to run dry. He often names the one-note string-bending riff from AIC's 2009 comeback single "Check My Brain" as one of his all-time favorites.
This article was first published on iheart.com and is republished here with permission