Julian Casablancas says he's "sick" of playing old Strokes songs live
Publish Date

Wednesday, 4 November 2020, 9:15AM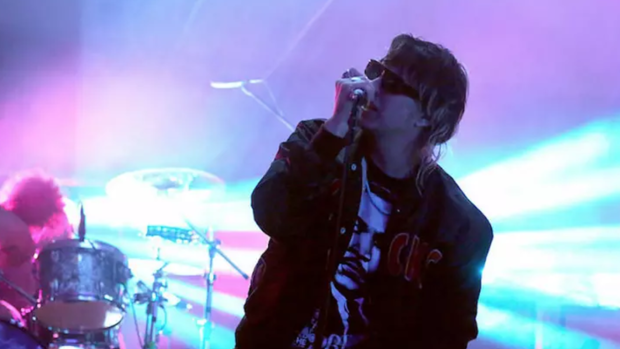 Anyone who sees The Strokes live expects to hear songs off their iconic debut album Is This It?; however, Julian Casablancas isn't fond of playing old material anymore.
"When you're growing up and imagining playing music, it is for the excitement, but the one aspect of doing it for a living that is a sadness you don't anticipate is that you play songs so much, you become sick of them," the frontman admitted during a recent interview with The Times.
"We hadn't played for a while," he added, referring to The Strokes return to live music earlier this year, "so it was still fun, but when you start playing 30 or 40 shows, the music doesn't move you. You feel phoney. To some extent, that's why I play with Voidz. I couldn't care less about playing 'Last Nite.'"
After being forced to halt their live return due to the coronavirus pandemic, The Strokes performed on Saturday Night Live for the first time since 2011 over the weekend, choosing "The Adults Are Talking" and "Bad Decisions" — two songs off their latest album The New Abnormal — for their set list.
Though the band hasn't announced any more live performances for 2020, they were recently announced as a headliner for Outside Lands 2021, along with The 1975 and Vampire Weekend. The festival is set to take place August 6-8, 2021 at San Francisco's Golden Gate Park.
This article was first published on iheart.com and is republished here with permission