Judas Priest wondered privately if band was guilty of subliminal messaging
Publish Date

Saturday, 30 January 2021, 11:37AM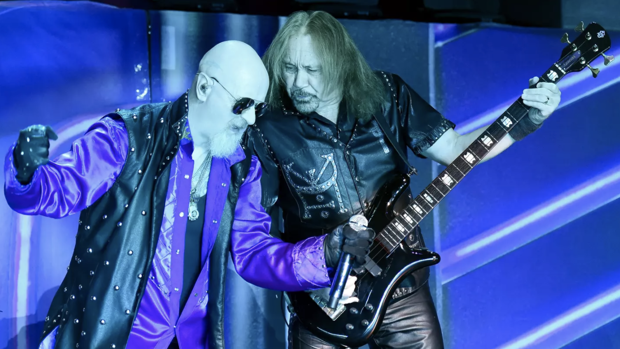 One of history's greatest examples of the controversy stirred up by heavy metal is when Judas Priest was taken to court in 1990, accused of embedding subliminal messages in their music that caused a double-suicide attempt.
In 1985, two men from Reno, Nevada — 18-year-old Raymond Belknap and 20-year-old James Vanc — shot themselves with a shotgun after a night of drinking, drugs and listening to heavy metal. Belknap died at the scene, while Vances passed three months later.
Heavy metal paranoia was so prevalent at the time in America that conservatives jumped at the chance to connect the tragedy to one of the genres biggest bands. Judas Priest was sued for allegedly encouraging the incident through backwards messages in the song "Better by You, Better Than Me," a Spooky Tooth cover that was included on Priest's 1978 album, Stained Class.
"We thought they were joking when someone first told us," bassist Ian Hill recalled in a conversation with Classic Rock magazine. "Next thing we knew, we were on a plane to Reno to appear in court with all these people with placards chanting outside."
The case was ultimately dismissed, but not before the band members appeared in court to defend themselves.
When the strange reality of the situation set in, the band became distraught over the allegations that they had caused two deaths with their music. Hill noted that the plaintiffs' lawyers made a compelling — if ultimately ludicrous — argument on their clients' behalf.
"...[T]heir lawyers were good, too — there were times we thought maybe we had done it!" Hill continued. "Even worse, the song was only on there because CBS asked us to add it after the recording ... and it didn't even get released as a single in the end."
In the Classic Rock interview, Hill — Judas Priest's lone remaining co-founder — looks back on the band's career and its part in shaping heavy metal history, using 10 songs as touchstones along the way.
This article was first published on iheart.com and is republished here with permission