John Lydon loses effort to block use of Sex Pistols' music in biopic
Publish Date

Tuesday, 24 August 2021, 2:32PM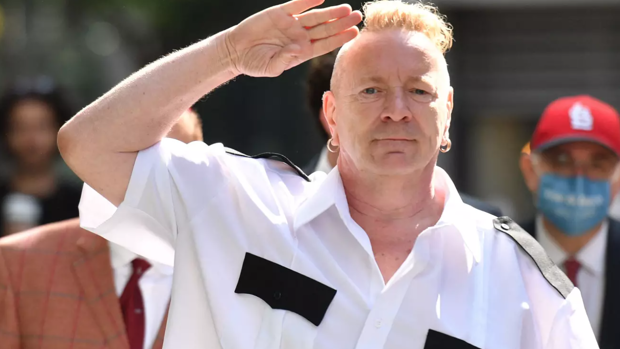 A Sex Pistols biopic miniseries that frontman John Lydon said could "destroy" the band is free to move forward using the band's music.
The six-episode series is based on the 2018 memoir by Sex Pistols guitarist Steve Jones and has the support of the surviving band members — Jones, drummer Paul Cook and bassist Glen Matlock — and the estate of late-bassist Sid Vicious.
Jones and Cook sued Lydon this summer over his attempt to hamstring the project by refusing to release rights to the Pistols' music. They argued that Lydon's position ran afoul of a band agreement signed years ago that stated licensing requests would be determined on a "majority rules basis" by the members.
Lydon argued that the agreement had never been applied in 20 years since it had been signed and that all decisions about Pistols' licensing had been unanimous.
Judge Sir Anthony Mann ruled Monday that the contract remains valid and that the majority of the band could override any single member's veto. He added that Lydon's argument about licensing fell flat because he had, in fact, "signed away his power to control the use of music rights" to publishing and music companies like Warner Chappell Music and BMG.
Per those agreements, Lydon only retains "qualified rights of approval which could be overridden if he was being unreasonable," Judge Mann added. Meaning, those companies might ask for Lydon's approval for licensing purposes, but ultimately were not legally bound to take his direction.
Jones and Cook applauded the ruling, saying in a joint statement:
"It brings clarity to our decision-making and upholds the band members' agreement on collective decision-making.
"It has not been a pleasant experience, but we believe it was necessary to allow us to move forward and hopefully work together in the future with better relations."
Lydon, at one point in court, compared the agreement to "slave labor." He vowed to fight the licensing to the "bitter end" and argued the Jones's book, on which the series is based, portrays him in a "hostile and unflattering" light.
Jones and Cook said they never invoked the majority rules clause in the band agreement previously because they knew Lydon would antagonize them if they did. Lydon is a notoriously "difficult character," they told the judge, and he likes to feel like he has control over the Sex Pistols' legacy.
Cook added that he was disappointed with the frontman's actions because the other band members have "always backed his personal projects" pertaining to the Sex Pistols.
The miniseries, titled Pistol, is executive produced and directed by Academy Award-winner Danny Boyle.
Take your Radio, Podcasts and Music with you