John Frusciante is releasing a solo album dedicated to his late cat Maya
Publish Date

Sunday, 6 September 2020, 11:28AM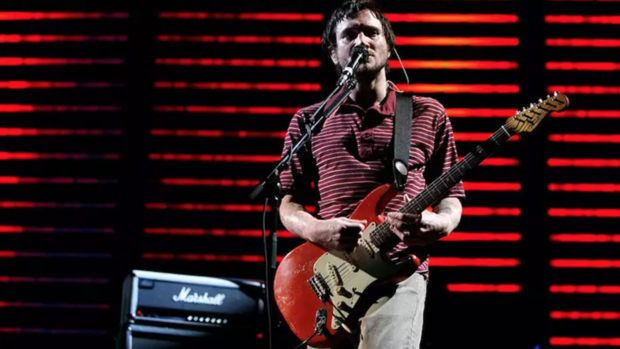 John Frusciante is prepping a new solo album of instrumental electronic music called Maya, and he's dedicating to a near, dear furry friend he recently lost: his cat.
The Red Hot Chili Peppers guitarist explained in a statement why he decided to name the album after his late cat, and why he decided to put it out under his name rather than his solo moniker Trickfinger. "Maya was with me as I made music for 15 years, so I wanted to name it after her," he said. "She loved music, and with such a personal title, it didn't seem right to call myself Trickfinger, somehow, so it's by John Frusciante."
Maya is slated for an October 23 release via Venetian Snares' Timesig label. Along with the announcement, Frusciante shared a track off the upcoming album called "Amethblowl," which you can listen to below.
Last year, Frusciante reunited with RHCP after a decade-long hiatus. The guitarist's reunion marks his third stint with the band. He originally joined in 1988 following the death of guitarist Hillel Slovak and was featured on the band's 1989 album Mother's Milk and 1991's Blood Sugar Sex Magik. The success of the latter caused Frusciante to quit the band mid-tour.
He returned six years later and played on 1999's Californication, 2002's By the Way and 2006's Stadium Arcadium, before leaving again in September 2009 during the band's extended hiatus. At that time he was replaced with Josh Klinghoffer, who was RHCP's backup touring guitarist. He recorded two albums with the band: 2011's I'm With You and 2016's The Getaway.

This article was first published on iheart.com and is republished here with permission