Jimmy Page says COVID-19 pandemic has him itching to perform live again
Publish Date

Tuesday, 17 November 2020, 9:00AM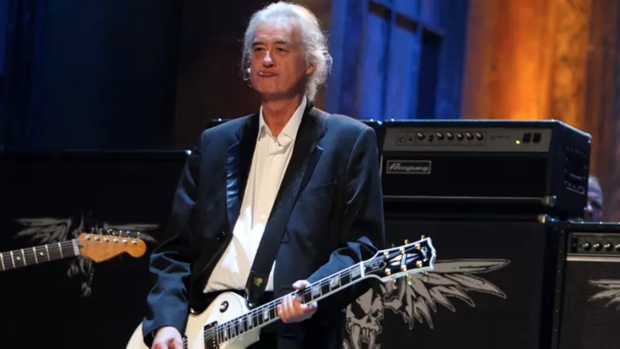 While the COVID-19 pandemic has crippled the live event industry and thrown a wrench into a year of concert touring, it's also reminded music fans how much we take for granted the revelry of live performances.
For Led Zeppelin's Jimmy Page, the pandemic has left him as motivated as he's been in years to get back in front of a live audience with a guitar around his shoulders.
Page has performed live only a handful of times in the past two decades and hasn't played a full concert since Zeppelin's one-off Celebration Day reunion in 2007. Now he's rethinking the hiatus.
"When we first went into lockdown, I thought, 'Right, now's the time to start thinking about coming back at some point and being able to perform," Page admitted to GQ.
He said the number of concert cancellations this year has him worried for the creative wellbeing of younger artists.
Live shows aren't just important for creating connections with fans, they help artists hone their craft. Page says collaborating with other musicians — onstage and in-studio — is part of what motivated him to pursue music in the first place. He's not sure what he would have become without that musical dialogue throughout his youth.
"We need to play with people, we need gigs and we need community. Because without that, music means nothing," he continued. "Playing live is so important for young musicians. When we were young, we all had these little gigs, hoping to play somewhere bigger and it's such an important part of that communion of musicians playing together."
Page is the only surviving member of Led Zeppelin to have essentially retired from performing live music.
John Paul Jones has pursued a myriad of divergent musical projects in recent years, exploring his interests in both orchestral music and the avant-garde. Robert Plant has continued releasing rock and folk-influenced albums and touring with different backing bands.
Page's new book, Jimmy Page: The Anthology, a collection of photos and memories from his legendary career, is available now.
This article was first published on iheart.com and is republished here with permission