Jimmy Page & John Bonham envisioned "harder" sound for ninth Led Zeppelin LP
Publish Date

Sunday, 1 November 2020, 3:56PM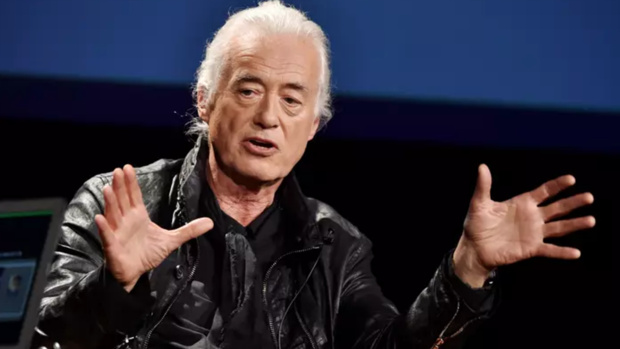 Led Zeppelin was already discussing the direction for its next album as 1979's In Through the Out Door was being completed.
What became Zeppelin's final studio effort was in contrast to the rest of the band's catalog with its reliance on John Paul Jones' keyboard and synthesizer arrangements. But Jimmy Page tells Rolling Stone in a new interview that he and drummer John Bonham were intent on flipping the script one more time on the next Zeppelin album.
"After the sessions for In Through the Out Door, John Bonham and I were discussing how we wanted to do a sort of more riff-based entity, and harder and trickier," said the guitarist. "Then, of course, I know what sort of drums he liked to play. He like to play, like, really hard; he liked to play stuff that people heard it, they'd go, 'Wow, what's that?' I like to do that as well with the guitar parts."
The band wasn't out to completely exorcise keyboards from its sound, but Page says he wanted the new music to feature other instruments and go down a different path sonically.
"It would be different to anything that had been there before," he continued. "We didn't get a chance to do that, obviously, because we lost John."
Bonham passed away about a year after In Through the Out Door was released and Zeppelin broke up.
Page has been revisiting his early career with the new hardcover photo book, Jimmy Page: The Anthology, which explores his time in the Yardbirds and Led Zeppelin, plus his collaborations with other great British rock bands of the '60s and '70s.
This article was first published on iheart.com and is republished here with permission