Jimmy Page hopes to be prepared for a "mythical" live show after pandemic
Publish Date

Friday, 4 December 2020, 11:04AM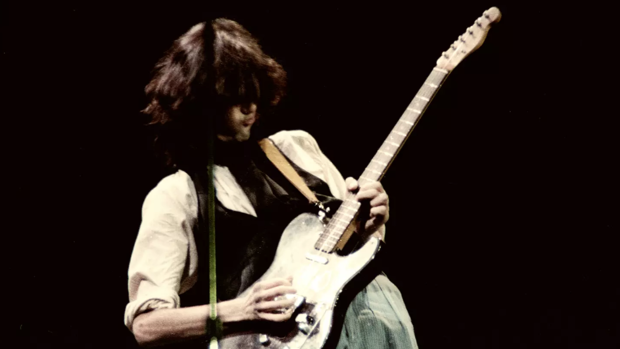 One of the cruelest ironies of the COVID-19 pandemic for Led Zeppelin fans is the revelation that Jimmy Page is now itching to perform live again.
Page, who's been casually working on solo music for several years, admitted in a recent conversation with Total Guitar that music is what's been keeping him sane during the pandemic. Nowadays, he's been playing more guitar than he has in years.
"Under the circumstances of having a lockdown and isolating, I picked up the guitar and made a point of playing the guitar every day," he said. "Whereas before the lockdown, it had gotten to the point where I was always complaining that I didn't have enough time to play the guitar because there was all this other stuff that was going on."
Much of Page's work over the past decade has been caretaking Led Zeppelin's legacy, remastering albums and putting together various packages on the band's history and his career, specifically. He says he was surprised at how much material there was to go through.
The pandemic, and the completion of his long-awaited new tome, Jimmy Page: The Anthology, simplified his everyday life and allowed for more creative time with his instrument.
"[The guitar] was there, but not being played," Page continued. "I thought, that's not going to be the case. I'm now going to play it. I don't want to make it sound like I'd locked the guitars away. That wasn't the case. But there were so many things that kept getting in the way of playing — or playing the way that you need to if you're exploring the instrument still."
Page last took the stage circa 2011, but he hasn't performed with a full band since Led Zeppelin's 2007 Celebration Day concert tribute to late-Atlantic Records founder Ahmet Ertegun.
He said that performing again was on his mind before it was taken off the table by the pandemic. But the lockdown might actually pave the way for his imminent return.
"...I thought, I better do some serious practicing first [laughs], because it's been a long time since the [Celebration Day concert at] the O2. I hope we'll meet up one day, when I'm doing this mythical show one day."
This article was first published on iheart.com and is republished here with permission