Jimmy Page calls on streaming services to stop "exploiting" artists
Publish Date

Friday, 11 December 2020, 8:36AM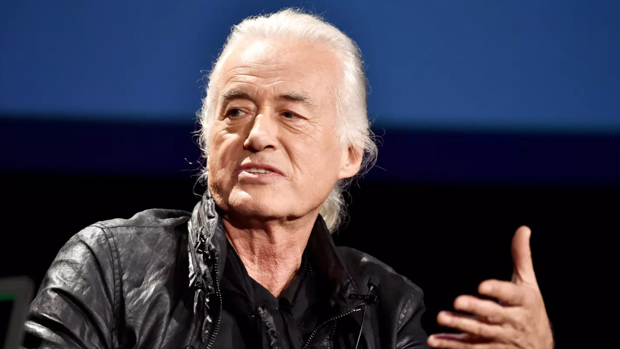 Jimmy Page is speaking out on behalf of fellow musicians, calling for streaming services to increase the royalties they pay to artists.
Royalties paid by streaming platforms have been a constant source of discussion within the music industry over the past decade. But the coronavirus pandemic, resulting lockdowns and concert postponements have made it harder than ever for musicians to make a living from their work, even if people continue to consume it digitally.
A Parliamentary committee in the U.K. recently examined the role music steaming services play in the music industry, with an eye on whether musicians are being fairly compensated for digital consumption of their work.
The Led Zeppelin guitarist Page weighed in on Wednesday in a statement issued via his social channels, noting that he recently watched the Select Committee for Music Streaming's November 24th meeting.
"I fully appreciate the dilemma surrounding streaming royalties that should be rightfully paid to all musicians and writers who made the music," Page wrote. "The sooner the streaming companies can make fair payments to all musicians whose music is played on, or viewed via, the Internet, and to pay fair royalties to those who give us great pleasure from those who are exploiting it, the better."
Page conspicuously signed the statement, "Jimmy Page OBE," an acknowledgement of his knighthood status as an Officer of the Order of the British Empire. (Page was awarded the distinction in 2011.)
The statement comes more than a week after the committee warned about interference in its hearings, after witnesses expressed fear that speaking out against the streaming platforms could harm their careers.
While the committee had heard testimony from Elbow's Guy Garvey, Radiohead's Ed O'Brien and Nadine Shah, committee chair, Julian Knight MP, lamented that further testimony was limited because witnesses feared retaliation, reported The Guardian.
"We have been told by many difference sources that some of the people interested in speaking to us have become reluctant to do so because they fear action may be taken against them if they speak in public," Knight said, before adding that anyone found retaliating against witnesses would be in danger of being held in contempt.
Shah herself told the committee that many of her friends and fellow musicians are "scared to speak out because, myself included, we do not want to lose favor with the streaming platforms, and we do not want to lose favor with the major labels."
A survey released this summer by a British entertainment company found that nearly two-thirds of professional musicians in the U.K. were considering quitting music due to the devastating effect the pandemic restrictions had on their careers and their finances.
With touring and in-person performances out of the question for most of the year, royalties and merchandise sales are two of few remaining avenues for musicians to make a living.
In the United States, the music industry is estimated to contribute $143 billion to the economy every year, including 2 million jobs.
This article was first published on iheart.com and is republished here with permission