James Hetfield recalls how Bill Graham reacted to his backstage destruction
Publish Date

Tuesday, 16 November 2021, 8:34AM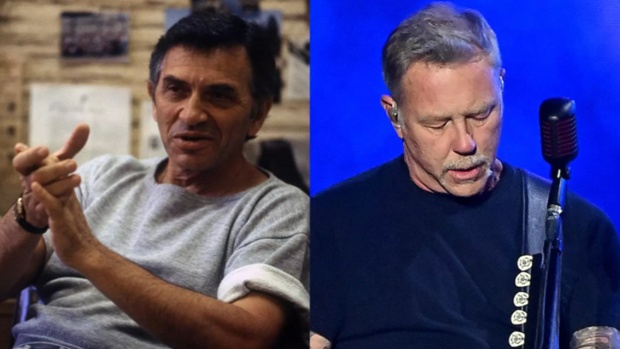 Metallica has spent much of the last few decades looking for ways to help other people, but the band's worldview wasn't also so philanthropic.
James Hetfield and Lars Ulrich were teenagers when they co-founded the band in 1981, and the heavy metal scene of that era did not encourage its practitioners to grow up.
Metallica has always been a destructive force onstage, figuratively, but offstage the band was such a literal terror that it earned the nickname Alcoholica. The leader of the chaos was usually Hetfield, who admitted to Howard Stern this past summer that he shudders thinking about how selfish and careless he was in those days.
"I wasn't thinking of anybody else," he said. "It was me and the Jaeger and my buddies, and this is what we want to do and this is how we celebrate life [laughs], by smashing someone else's stuff."
Looking back with the perspective sobriety allows, Hetfield credited legendary Bay Area concert promoter Bill Graham with being one of the first people who go through to him about his behavior.
Metallica played Graham's 'Day on the Green' festival in 1985. After the band's set, Hetfield dutifully demolished the band's dressing room. When Graham got wind of what happened, Hetfield was called into the principal's office.
"Bill Graham was certainly one of those guys that I respect because he took the time and effort to say, 'Hey, you are cared about and I've seen this. I've seen this happen,'" Hetfield recalled Graham telling him. "'I've had this same talk with Keith Moon and Sid Vicious.'"
Hetfield instinctually brushed off Graham, took his finger-wagging and walked out of his office. But something made him stop and turn around.
"I'm thinking, 'I gotta go back in.' And I said, 'Thank you. My dad has never had talks with me about this.' I had really no guidance. [I told Graham] 'Thank you. I will take this to heart and I will respect what you said and do my best."
But Graham wasn't quite done making his point.
"Next time I remember we played in [San Francisco], he had the whole backstage covered in visqueen, which is clear plastic. I mean, everything ... our guitars, the food, TVs, everything was covered. And then I got it. It's like, 'This guy is not only cool, but he's got a great sense of humor too.'"
Take your Radio, Podcasts and Music with you