It looks like The Struts may have an upcoming song with the Foo Fighters
Publish Date

Wednesday, 14 October 2020, 10:08AM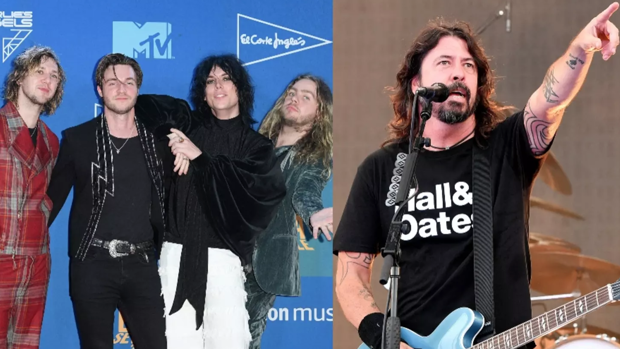 The Struts will be releasing their third album, Strange Days, this Friday (October 16) and while we're just days away from hearing it, it seems like the band has more in store for fans.
In a new interview with Kerrang!, The Struts' Luke Spiller and Adam Slack chatted about the new album, the band's KISS cover, and a potential collaboration with the Foo Fighters.
It's no secret that the guys in Foo Fighters are fans of The Struts after taking the band on tour and when asked about the bands working on music together, Spiller was quite cryptic in his reply.
"Well… that's for a later date," he said about getting them on a song. Thankfully he expanded a bit on the topic albeit reluctant to share more.
"This is The Struts: we always have something more up our sleeves! The thought process that we've applied to this record isn't just going to be thrown out of the window, it was a very happy experiment, and I think people can expect more things like this in the future," he continued. "We've made a lot of great friends who are extremely talented, so we're definitely going to be branching out more."
So while we won't hear a possible collaboration on the new album, hopefully we can expect it in the near future. In addition to being pals with Dave Grohl and company, The Struts share a relationship with Tom Morello who they recorded "Wild Child" with.
"As a fanboy, every now and then I'll watch it and be like, 'Oh my God, did that actually happen?' – and we stayed in contact. He's such a lovely guy, and he did a fantastic job on 'Wild Child'," Spiller said about Morello.
The Struts also recently released "I Hate How Much I Want You" with Def Leppard's Phil Collen and Joe Elliott.
This article was first published on iheart.com and is republished here with permission