Iggy Pop compares searching for new music to mining for diamonds
Publish Date

Monday, 20 September 2021, 8:12AM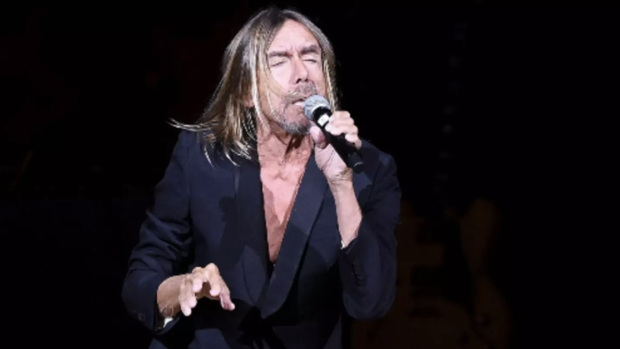 Music helps to keep a person young.
That's what Iggy Pop considers in an essay written for The Guardian, the classic rocker explaining how he makes sure to continue searching for new music so that he can keep up with the world. "I keep reading that we decline in our 70s so I try to keep using my brain," Iggy Pop wrote. "Discovering new music opens my mind and the element of surprise keeps me connected. I feel like I'm mining for diamonds – and when you find the diamond, you know."
The classic rocker explained how he scours the world for new music. From local Jamaican newspapers to jazz, and everywhere that could possibly be in-between, he spends his day looking for a new find. "The most fun ones to listen to tend to be real young people," he wrote. "I like stuff that sounds like now and sometimes it sounds even better if you play it next to something that sounds like then, so I'll play a jazz record next to Goat Girl, and they complement each other."
Iggy Pop also shared his opinions on electronic music and using computers as instruments. While many rockers tend to lean towards wanting to actually play the instruments, scoffing at those who produce on their laptops, Iggy Pop finds himself having a different perspective. He finds it "fantastic" that people are able to use synthesizers to play guitar, horns, breaths, and everything else. He also refuses to believe that there has ever been a decline in music, pushing people to instead just look further and open their perspective.
Considered to be "The Godfather of Punk," Iggy Pop has seen an incredible shift in music tastes throughout his career. Every year finds music evolving and pulling toward a new direction, with music changing as quickly as technology.
"At my age, it helps to remain curious," the 74-year-old rockstar wrote.
This article was first published on iheart.com and is republished here with permission