How Jimi Hendrix's interest in Roger Daltrey's wife altered rock history
Publish Date

Thursday, 29 July 2021, 10:59AM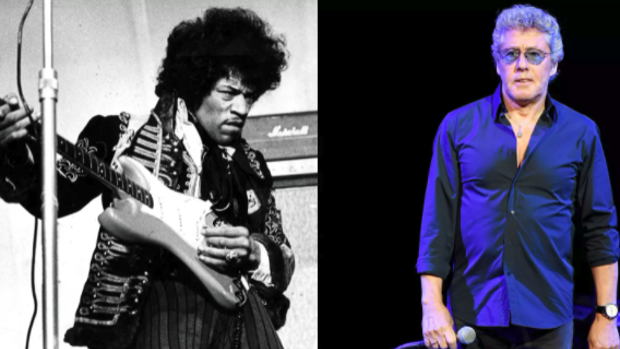 Roger Daltrey missed a number of sessions for The Who's third album, The Who Sell Out, to keep an eye on his girlfriend — now wife — whom he feared was being seduced by Jimi Hendrix.
The Who's Pete Townshend outed his longtime partner's crisis of confidence in a recent conversation with Classic Rock magazine.
Townshend conceded that he'd never spoken to Daltrey about what happened, but he added that Daltrey's absences were the reason he handled vocals on so many tracks on The Who Sell Out, including "Odorono," "Our Love Was," "Sunrise" and "Can't Reach You."
"Jimi Hendrix was using the studio on the days that we weren't in there," Townshend recalled. "And at that time Roger's girlfriend, Heather [Taylor], who became his wife, had been seeing Jimi. I don't know whether or not this is turning into sort of silly gossip, but I think [Daltrey] wasn't around as much as he would normally be. He used to enjoy being in the studio, and suddenly he was gone… I was finishing the songs as I was finishing the vocals, imagining that Roger would come in and replace mine. But he just wasn't there. I think it had something to do with him being concerned about Jimi Hendrix stealing his girlfriend. I think Heather is the redhead he [Hendrix] wrote 'Foxey Lady' about, so I think there was some intrigue going on there."
If Townshend is correct, then Daltrey's vigilance paid off. He and Taylor celebrated their 50th wedding anniversary on July 19. They have three children together.
The Who revealed a gargantuan 112-track deluxe edition package of The Who Sell Out this past April.
While Daltrey had planned to tour the U.S. this summer with The Who's live band, but he called off those plans due to pandemic-related travel restrictions which make it unfeasible to get an entire U.K. band and crew into the States.
The Who have maintained that they plan to tour again when the pandemic situation allows.
This article was first published on iheart.com and is republished here with permission